Programs
Dikeou Collection presents lectures, tours, educational workshops, readings, and music events that create a dialogue with the artwork on view and our audiences. All events are free and open to the public, and take place at our main collection space in the Colorado Building on California St and at Dikeou Pop-Up: Colfax. Please see the Events sections of the site for information on upcoming programs.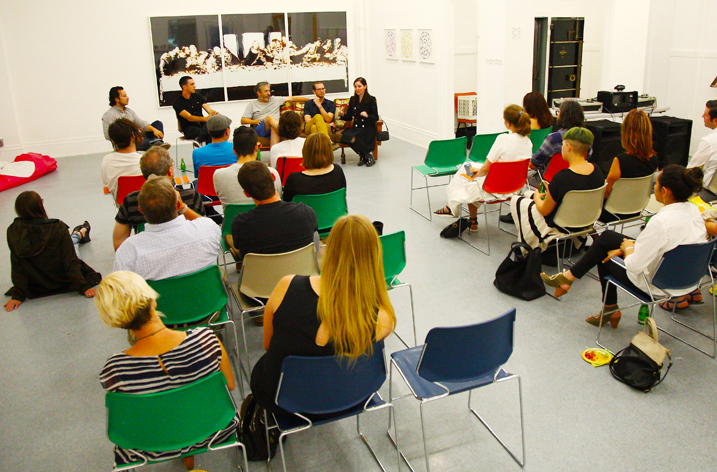 ARTIST TALKS
Artists represented in Dikeou Collection as well as those published in zingmagazine are invited to give public talks or engage in a conversation with the Curator/Director. These special events provide opportunities for our artists to share their history, experiences, and knowledge, as well as explore new topics in their practice and engage with the Denver art community.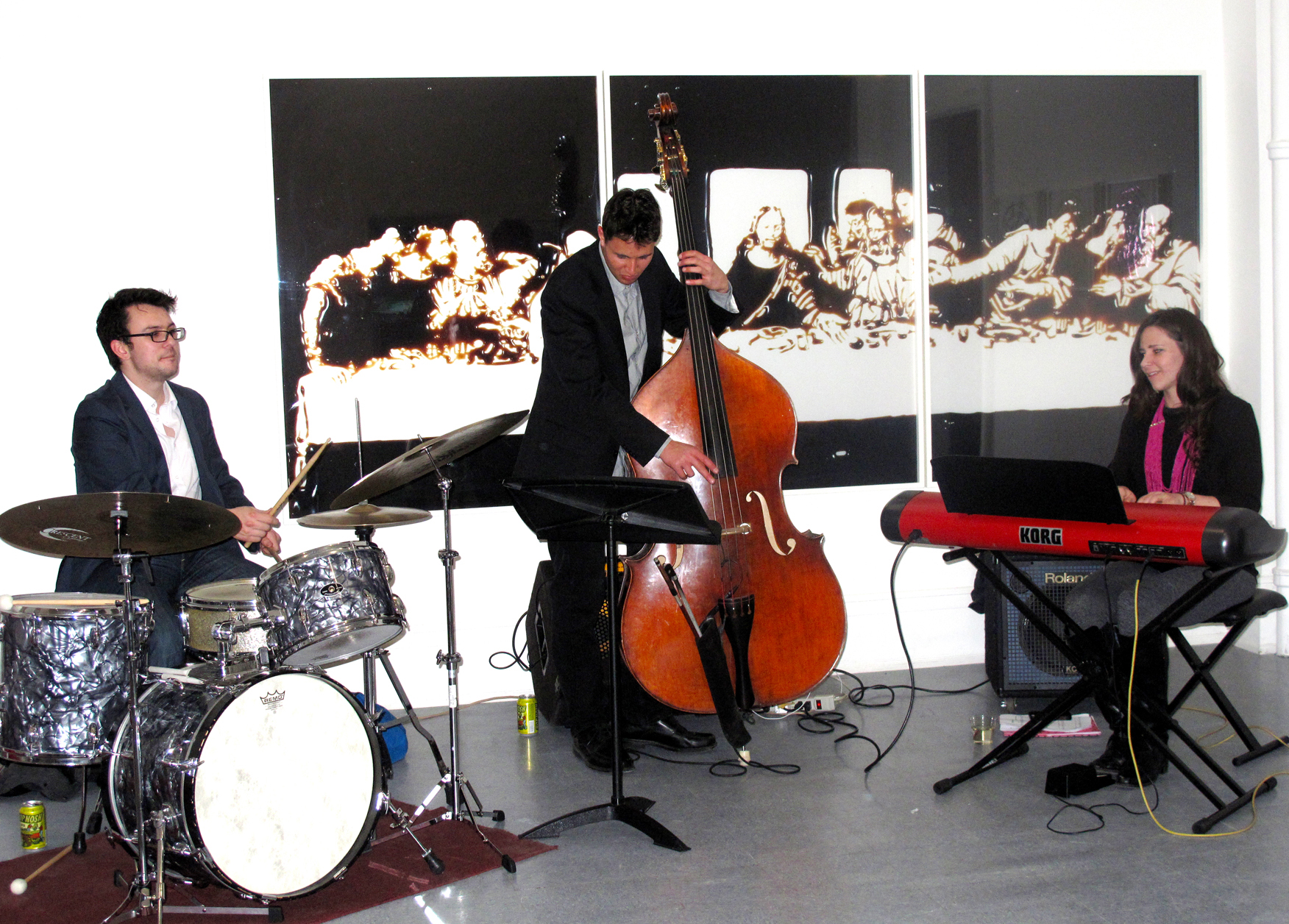 FRESH JAZZ AND CRISP VINYL SERIES
This program focuses on Denver jazz musicians living and working today. Selections from our 15,000 record Vinyl Archive serve to inspire musicians invited to create their own post-performance DJ sets on a bimonthly basis.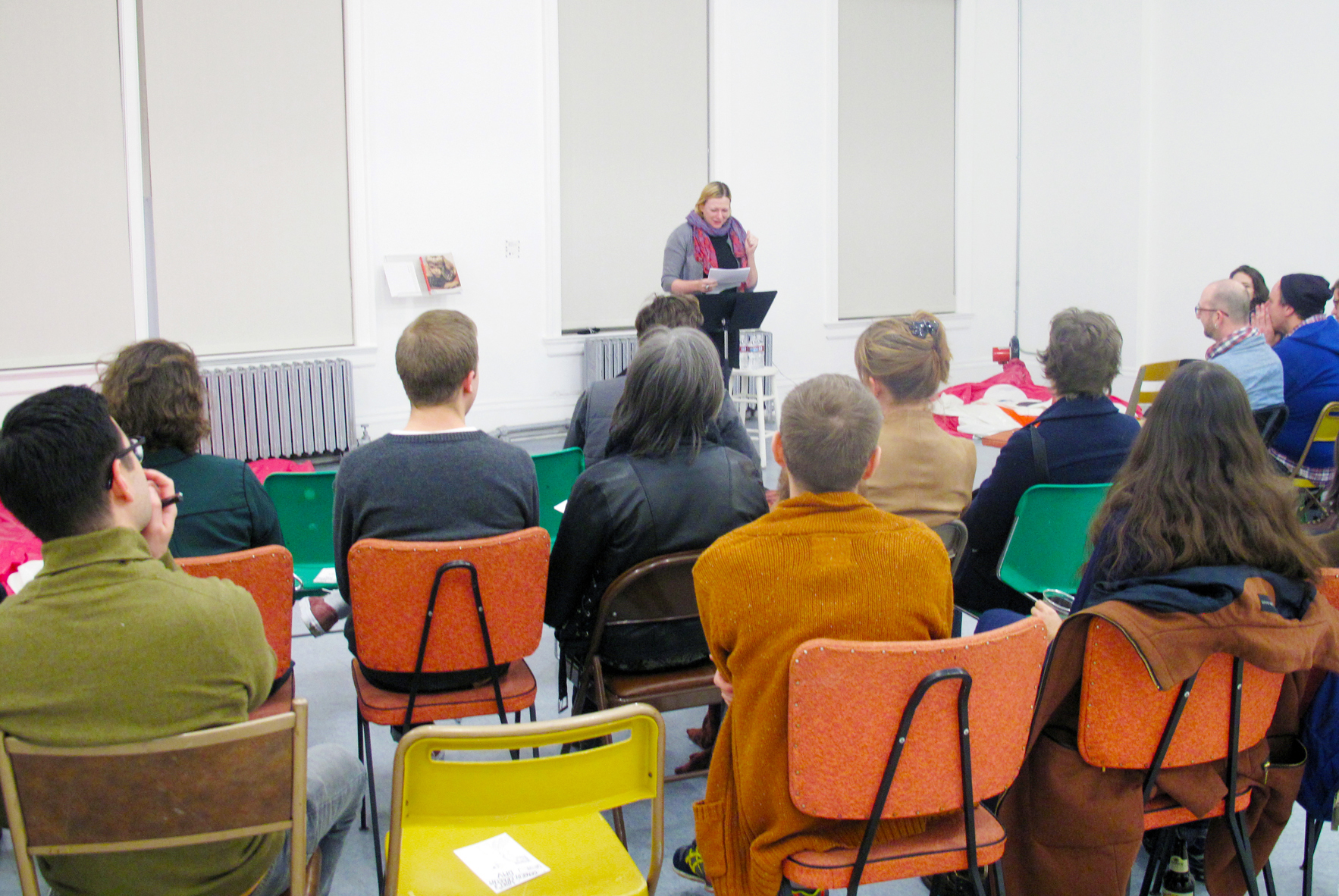 DIKEOU LITERARY SERIES
Local, national, and international writers present their poems, fiction, and essays within the Collection to create a unique literary experience for audiences and readers alike on a bi-monthly basis. Currently organized by Mairead Case.
FAMILY SATURDAY WORKSHOP
These monthly workshops are for people of all ages to learn more about contemporary art and experiment with new creative processes. A Dikeou Collection artist's work is selected as inspiration for the workshop. Children and their families are provided a tutorial and supplies to create their own work of art utilizing the featured artist's process and materials.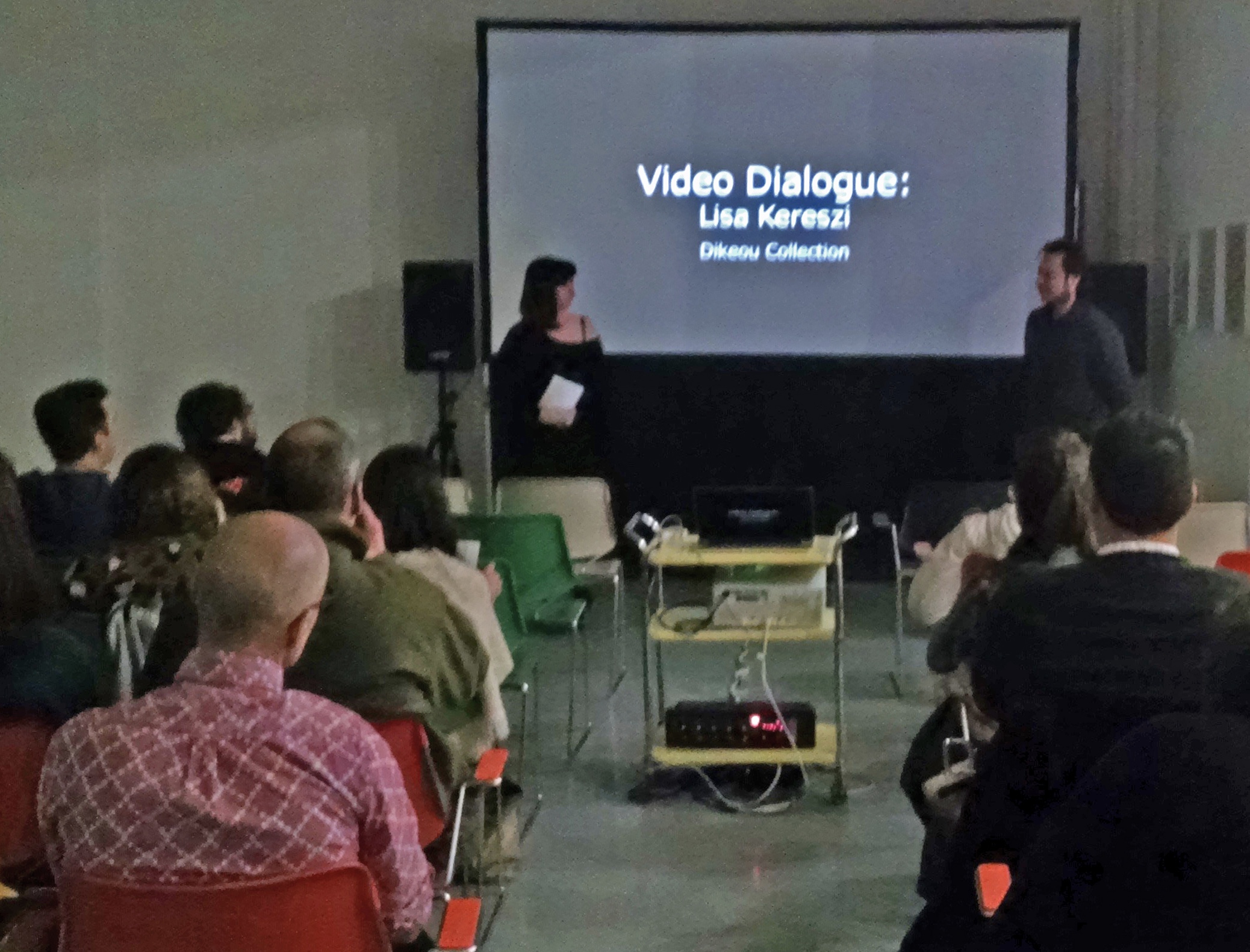 VIDEO DIALOGUE
Video Dialogue is a screening series that features one artwork/artist in the Collection, using videos to explore and expand the conversation around the work selected.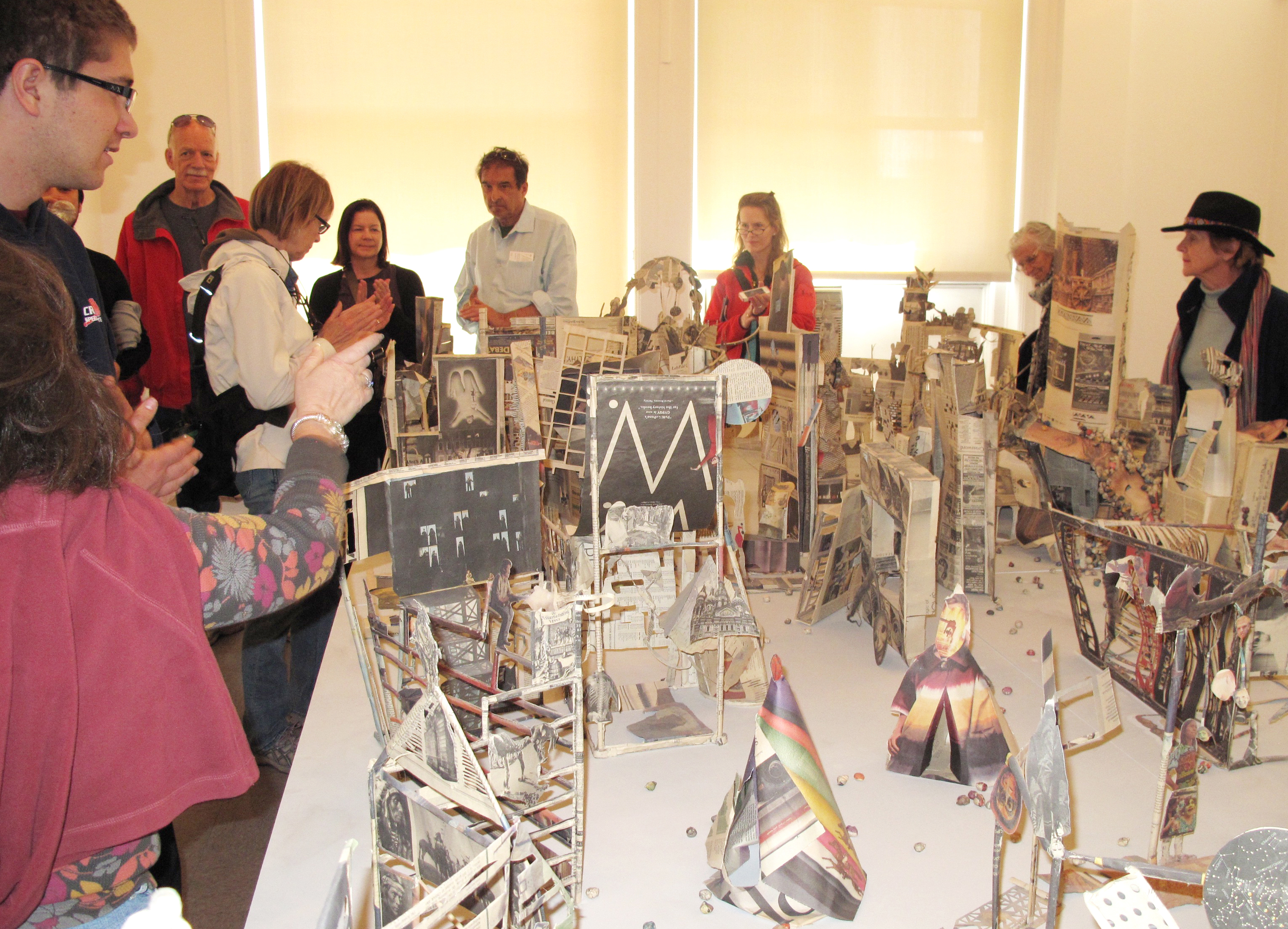 TOURS
Docent-led tours of the Dikeou Collection are cost-free and available to groups of eight people or more with an appointment. Tours include a history of Dikeou Collection, information about the Colorado Building, and in-depth discussions of the artwork on view. A cell phone tour is also available to all visitors free of charge.