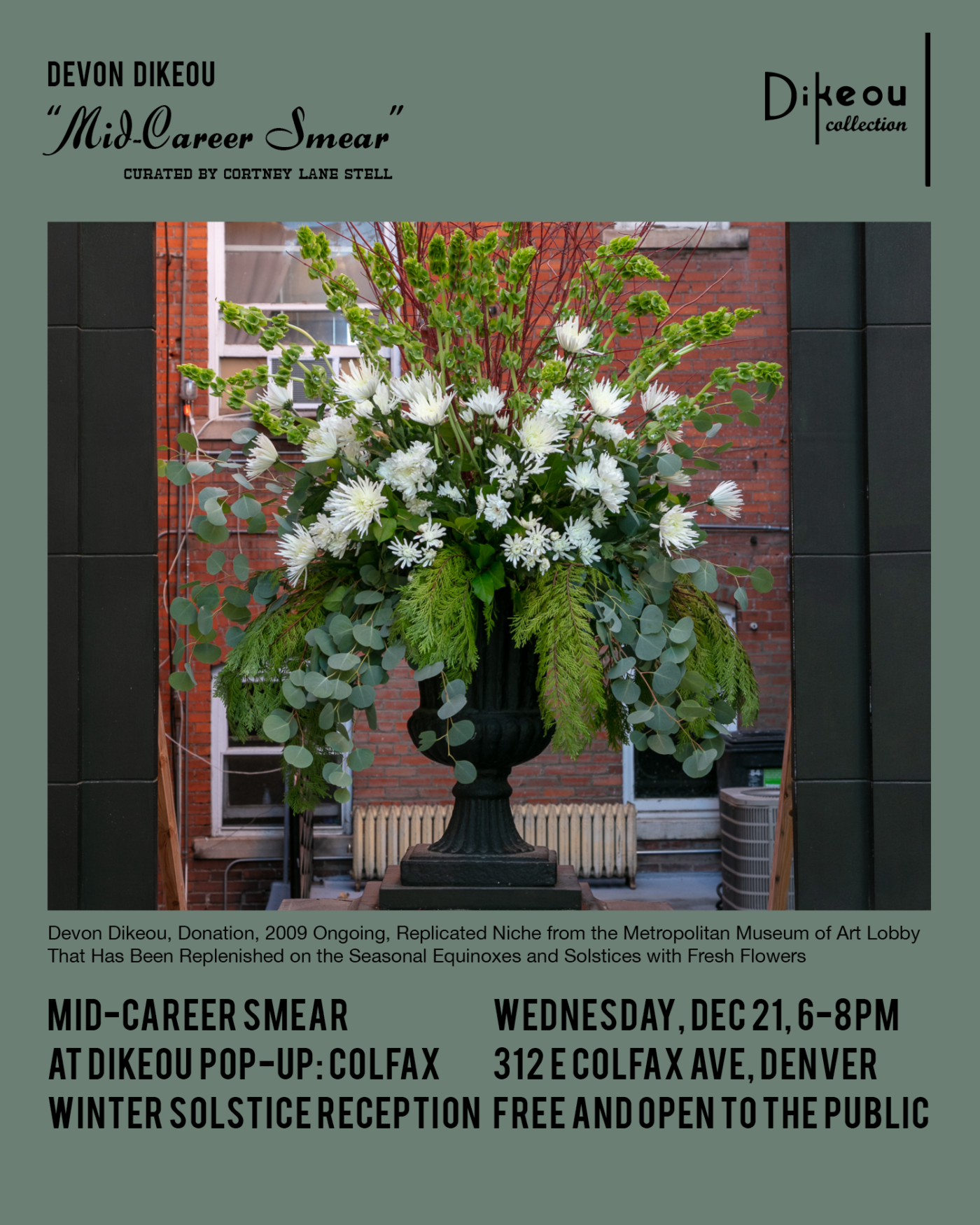 WINTER SOLSTICE RECEPTION
Located in the former Jerry's Record Exchange storefront, Dikeou Pop-Up: Colfax is an extension of The Dikeou Collection and offers an expanded look at Devon Dikeou "Mid-Career Smear" curated by Cortney Lane Stell. A reception will be held at this location on Wednesday, December 21 from 6-8pm to commemorate the winter solstice and bask in the longest night of the year. Enjoy holiday music, film, food, crafts, and more winter festiveness. This event is free and open to the public.
Occupying the main-level of the storefront, as well as the basement and outdoor courtyard, the artworks on view at Dikeou Pop-Up: Colfax broadens the scope of "Mid-Career Smear" by presenting some of the earliest works of Dikeou's career alongside brand-new projects fresh from the studio. Dikeou's ongoing "Donation" installation will be replenished with a winter floral arrangement in the courtyard, and a special edition of Dikeou Collection artist Lizzi Bougatsos' "Self-Portrait" ice sculpture will also be on view.