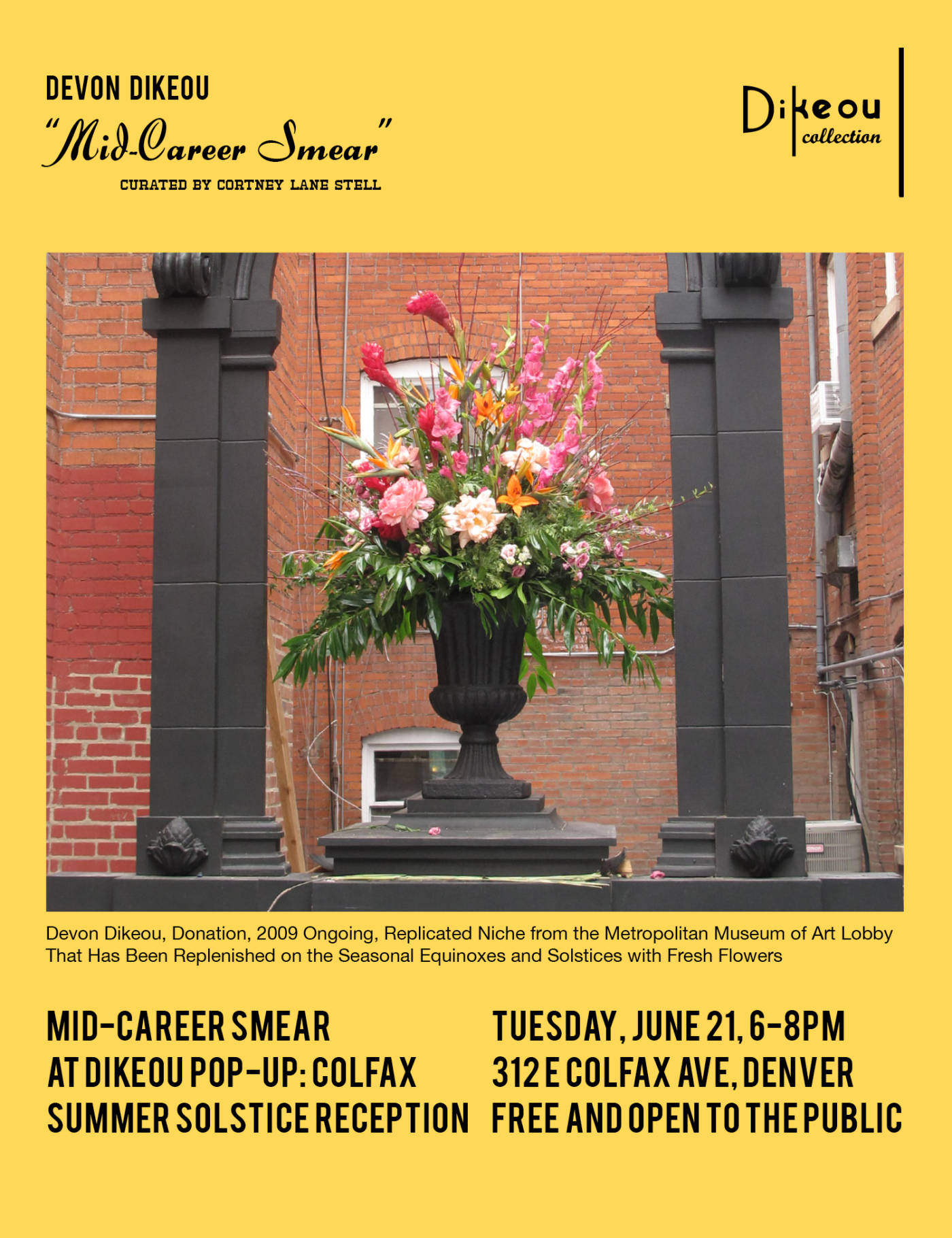 SUMMER SOLSTICE RECEPTION
Located in the former Jerry's Record Exchange storefront, Dikeou Pop-Up: Colfax is an extension of The Dikeou Collection and offers an expanded look at Devon Dikeou "Mid-Career Smear" curated by Cortney Lane Stell. A reception will be held at this location on Tuesday, June 21 from 6-8pm to commemorate the summer solstice and celebrate the longest day of the year!
Occupying the main-level of the storefront, as well as the basement and outdoor courtyard, the artworks on view at Dikeou Pop-Up: Colfax broadens the scope of "Mid-Career Smear" by presenting some of the earliest works of Dikeou's career alongside brand-new projects fresh from the studio. Dikeou's ongoing "Donation" installation will be replenished with a fall floral arrangement in the courtyard, and a special edition of Dikeou Collection artist Lizzi Bougatsos' "Self-Portrait" ice sculpture will also be on view.