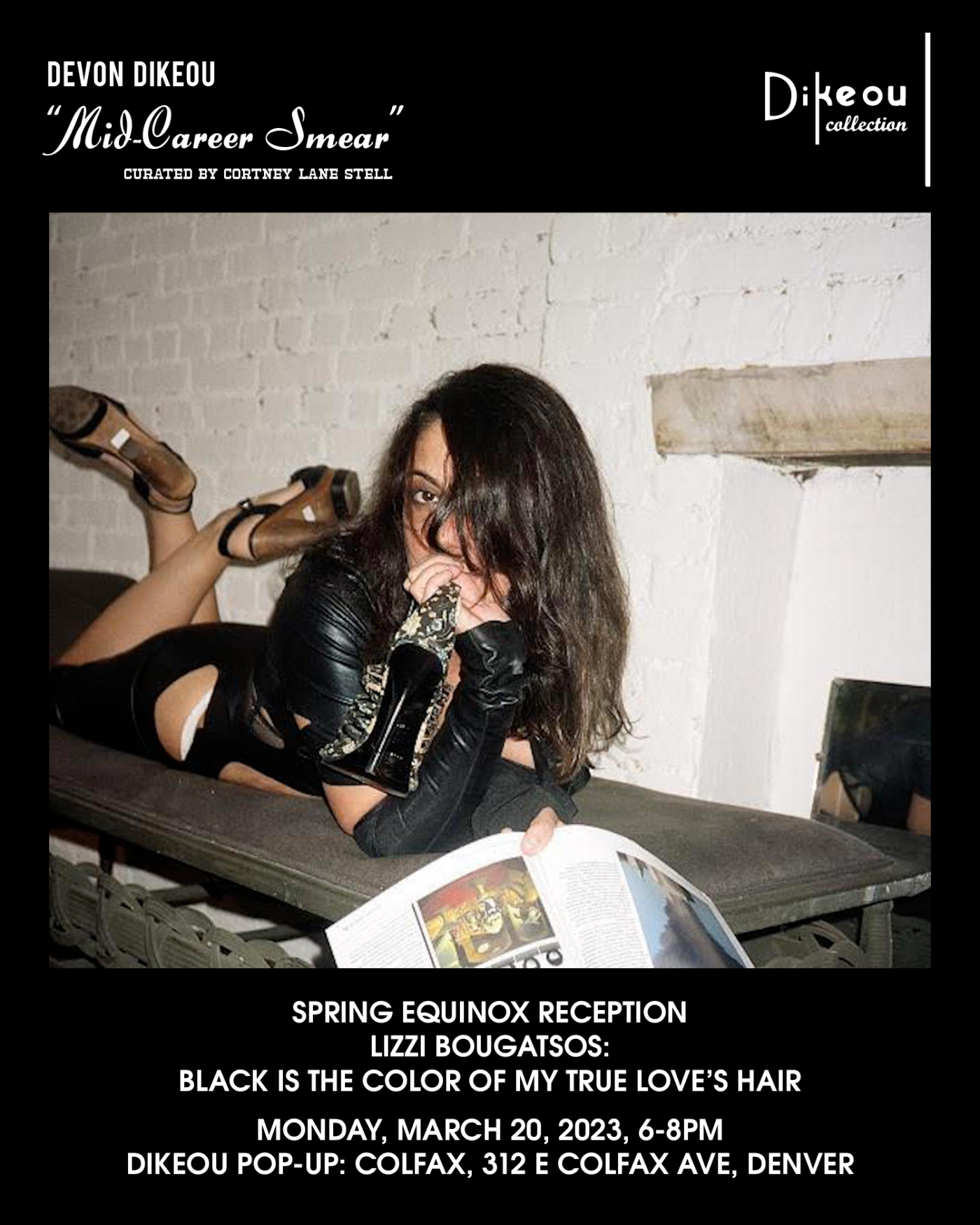 Lizzi Bougatsos: "Black is the color of my true love's hair"
For this special edition of our Spring Equinox Reception, Bougatsos will perform a noise set inspired by the music of Patty Waters. Her "Self-Portrait" ice sculpture will also be on view.
Lizzi Bougatsos is an internationally recognized experimental musician, lyricist and visual artist who lives and works in New York City. As a vocalist and drummer in the bands Gang Gang Dance, Angelblood, I.U.D, and Actress and visual artist whose practice embodies performance, sculpture, photography and more, Bougatsos embraces creative expression in all its poetic overlays. Her solo exhibition "Idolize the Burn, An Ode to Performance" is on view at TRAMPS New York through March 22, 2023.
Follow for more on Facebook and Eventbrite
Thank you Richard Alden Peterson for the photos!