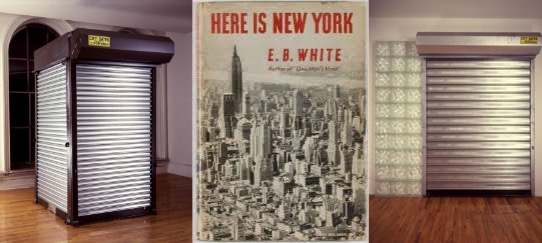 POSTPONED UNTIL FURTHER NOTICE - DIKEOU LITERARY SERIES: E.B. WHITE
Due to concerns surrounding coronavirus (COVID-19), this event will be postponed until further notice. We apologize for the inconvenience.
Known for his famous children's books like Stuart Little and Charlotte's Webb, E.B. White is another author whose writing has influenced Devon Dikeou's artwork, particularly her "City Gates" installations at Dikeou Collection. Devon Dikeou and other invited local and national writers will read passages from and/or inspired by White's texts.
6-8pm at Dikeou Collection