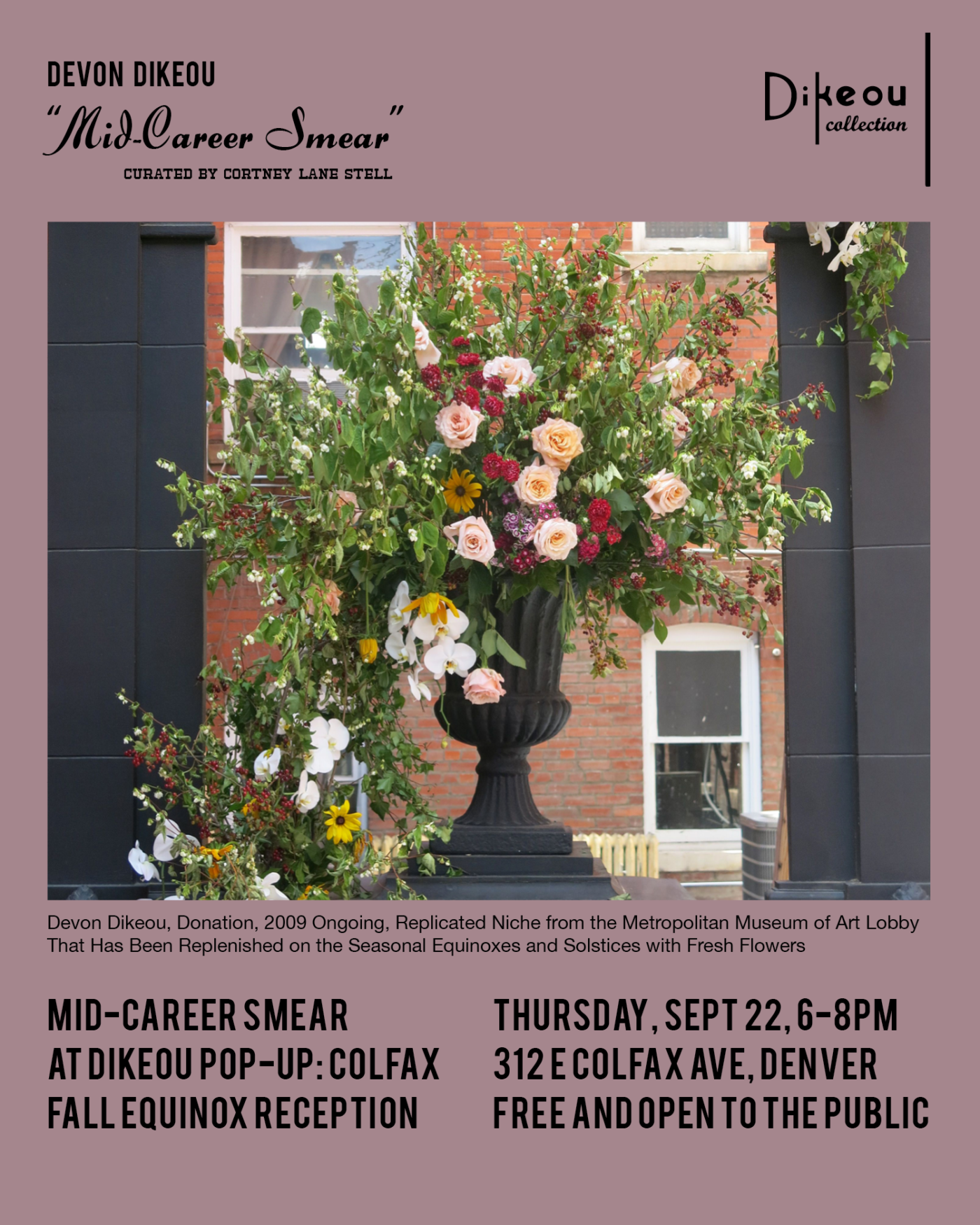 FALL EQUINOX RECEPTION
Located in the former Jerry's Record Exchange storefront, Dikeou Pop-Up: Colfax is an extension of The Dikeou Collection and offers an expanded look at Devon Dikeou "Mid-Career Smear" curated by Cortney Lane Stell. A reception will be held at this location to commemorate the fall equinox (at 7:03pm MST to be exact). Denver-based visual artist Brian Fouhy will spin musical selections from our vintage vinyl archive.
Occupying the main-level of the storefront, as well as the basement and outdoor courtyard, the artworks on view at Dikeou Pop-Up: Colfax broadens the scope of "Mid-Career Smear" by presenting some of the earliest works of Dikeou's career alongside brand-new projects fresh from the studio. Dikeou's ongoing "Donation" installation will be replenished with a fall floral arrangement in the courtyard, and a special edition of Dikeou Collection artist Lizzi Bougatsos' "Self-Portrait" ice sculpture will also be on view.
Brian Fouhy is an art director, digital concept creator, and photographer who has grown an international following with his efforts to transform the internet into one big friendly neighbourhood with a spectrum of imaginative endeavours.
Injecting all of his work with a generous shot of humour, Fouhy brings a smile and shining eyes to all who experience his prolific imagination.