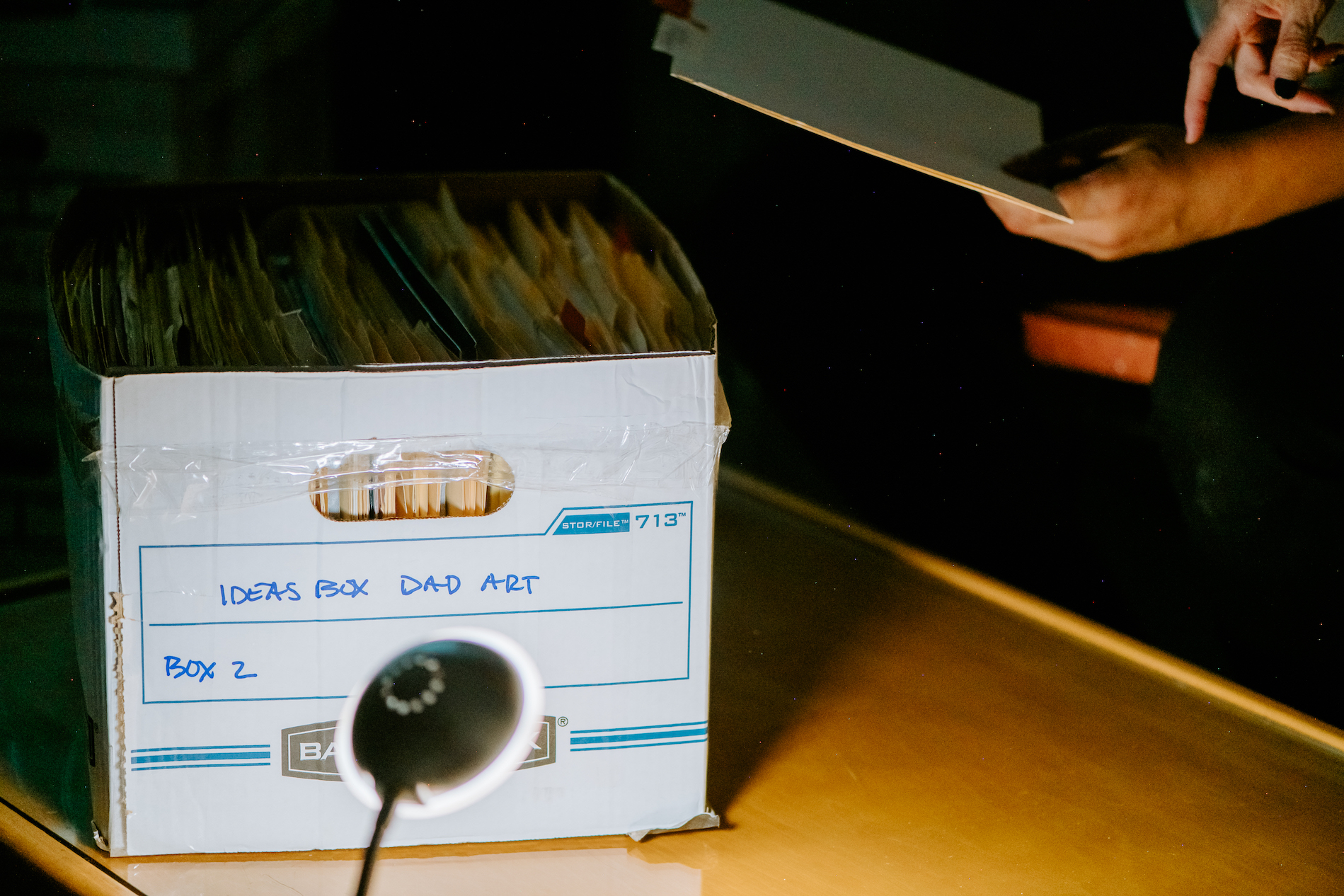 That old box of postcards, those yellowed clippings, envelopes with notes that were not to be forgotten. The sketched and scribbled detritus of day to day life is so easy to discard, but when saved and accrued over time, these little bits create a picture of one's life just as rich as any painting and as real as any photograph. As an artist, publisher, curator, and collector, Devon Dikeou has had many of these materials pass through her fingertips, much of which she has thoughtfully saved and preserved. Possessing the intuitive nature to keep the paper trail of her career since the early 1990s and integrate the conceptual nuance of archiving into the wider scope of her art practice, Devon has accumulated an in-depth archive that has a culturally broad and deeply personal history within the contemporary art landscape. On September 8, 2022, Devon signed a pledge to have the papers pertaining to her studio practice, zingmagazine, and Dikeou Collection donated to the Smithsonian Institution's Archives of American Art where they will be preserved for posterity and made available for public access and research. This important pledge capped off a special event at Dikeou Collection, Archive Live with Josh T. Franco, Head of Collecting at the Archives of American Art, where incredible documents and treasures were uncovered and revealing stories shared in front of a live audience.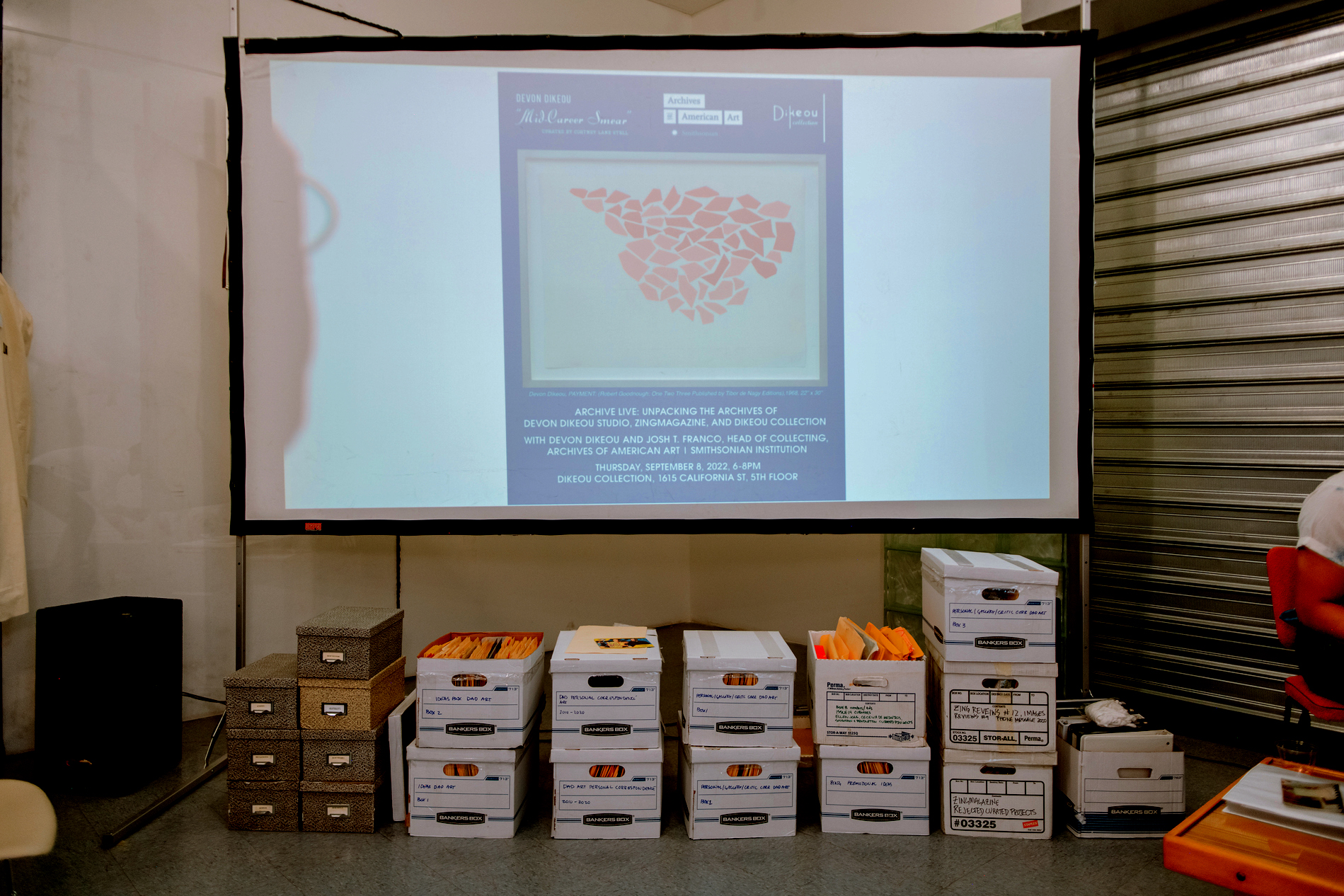 Conceptualized by Josh Franco, Archive Live is an event where an artist sorts through their archival holdings with an archivist in an organic "unboxing" presentation so the public can experience the spontaneous discovery and conversation that transpires when a unique item is pulled from a box, folder, or drawer. There are dozens (and dozens) of boxes that hold the 30-years history of Devon's artwork, zingmagazine, and Dikeou Collection files, so we made a point of bringing out a select few to present at the event.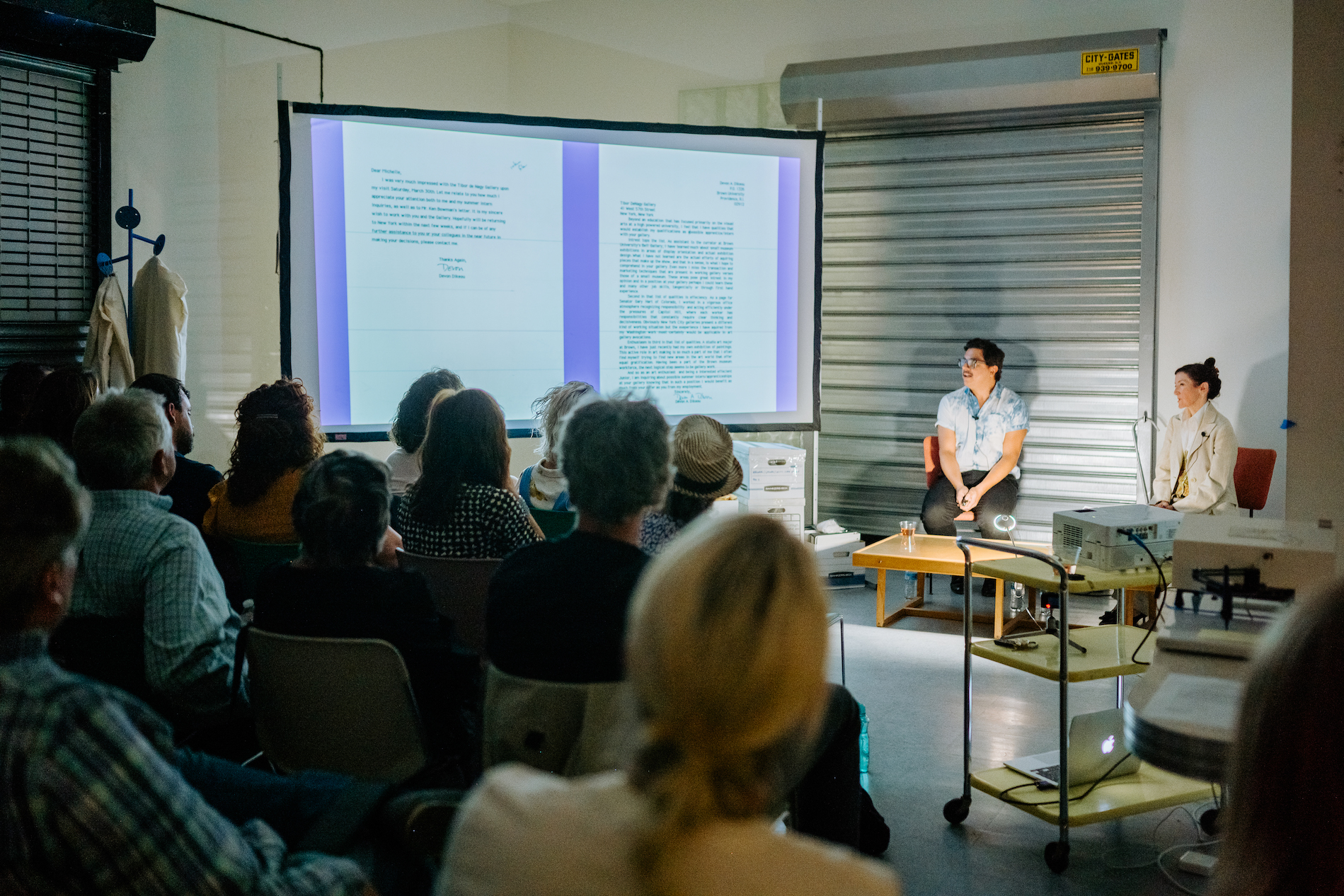 The first document discussed was not found in Devon's archives but one that already exists in the Archives of American Art, and that was her original letter of interest to apply as an intern at Tibor de Nagy Gallery and the subsequent correspondence for acceptance in 1985. These letters represent the early beginnings of a remarkable life in the arts and Devon's prescient appearance in the Smithsonian's archives. From there the boxes revealed one-of-a-kind wonders like the late Dan Asher's handwritten artist statement for his work in the Dikeou Collection, Wade Guyton's installation drawings for "The Room Moved, the Way Blocked," Leon Fuller's original notebook of TV Drawings from zingmagazine issue 13, glossy fashion photos by As FOUR, keys from Devon's "What's Love Got to Do with It" series taped in a folder (an archival no-no), and endearing and often hilarious notes from the many artists that populate Devon's circle over the years.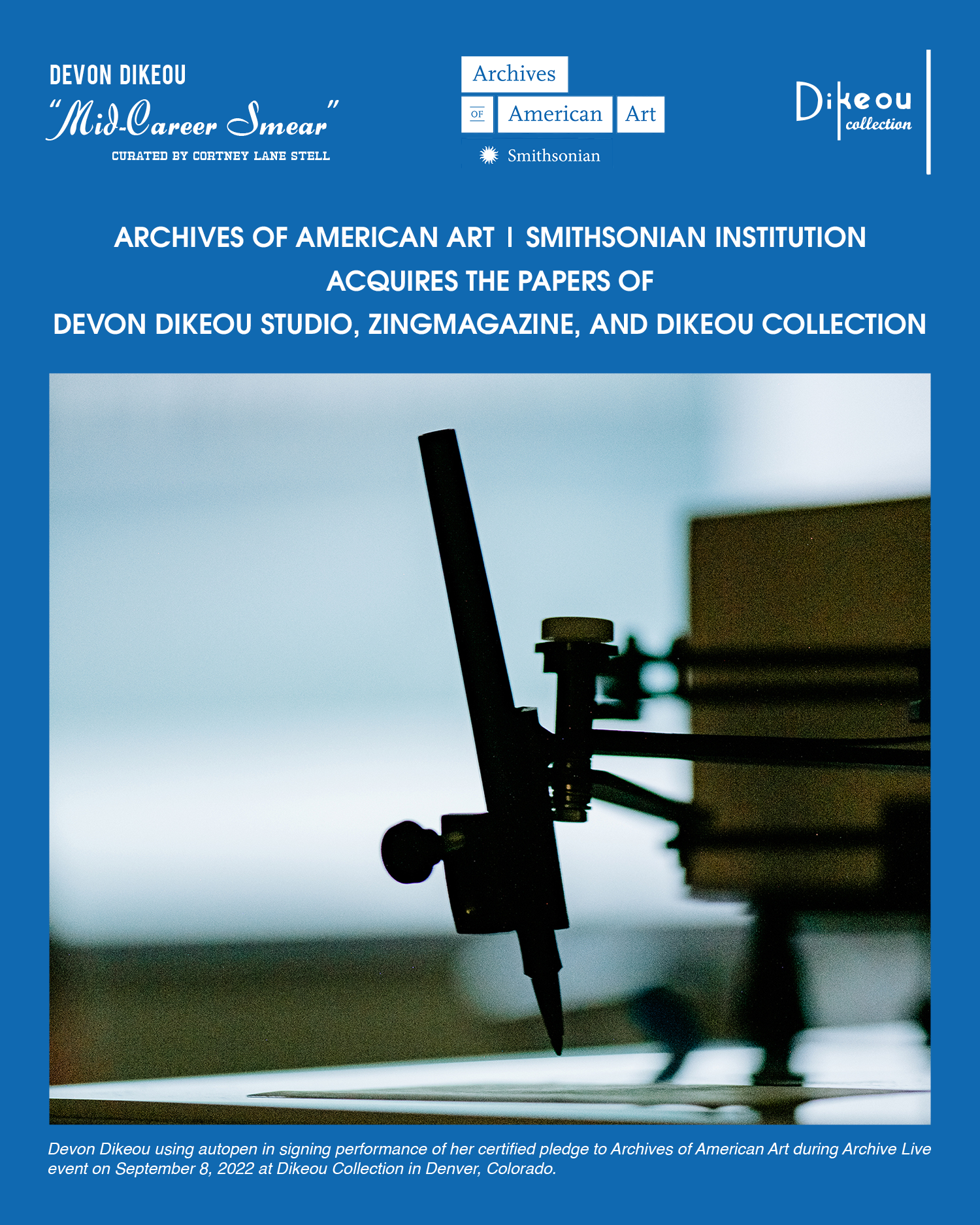 The talk ended with the announcement of the Archives of American Art's acquisition of Devon's papers. This moment was made official with Devon's signature of the promised gift agreements via autopen - a throwback to her D.C. days as an intern for Colorado Senator Gary Hart. The task of sorting and preparing the papers for their move to the nation's capitol will be like reliving Archive Live over and over again, with approximately 150 linear feet of boxes full of groovy gems waiting to be found and made available for those who seek them. 
-Hayley Richardson