A quick snapshot of what Dikeou Collection artists have been up to over the past month, and what to look forward to next month.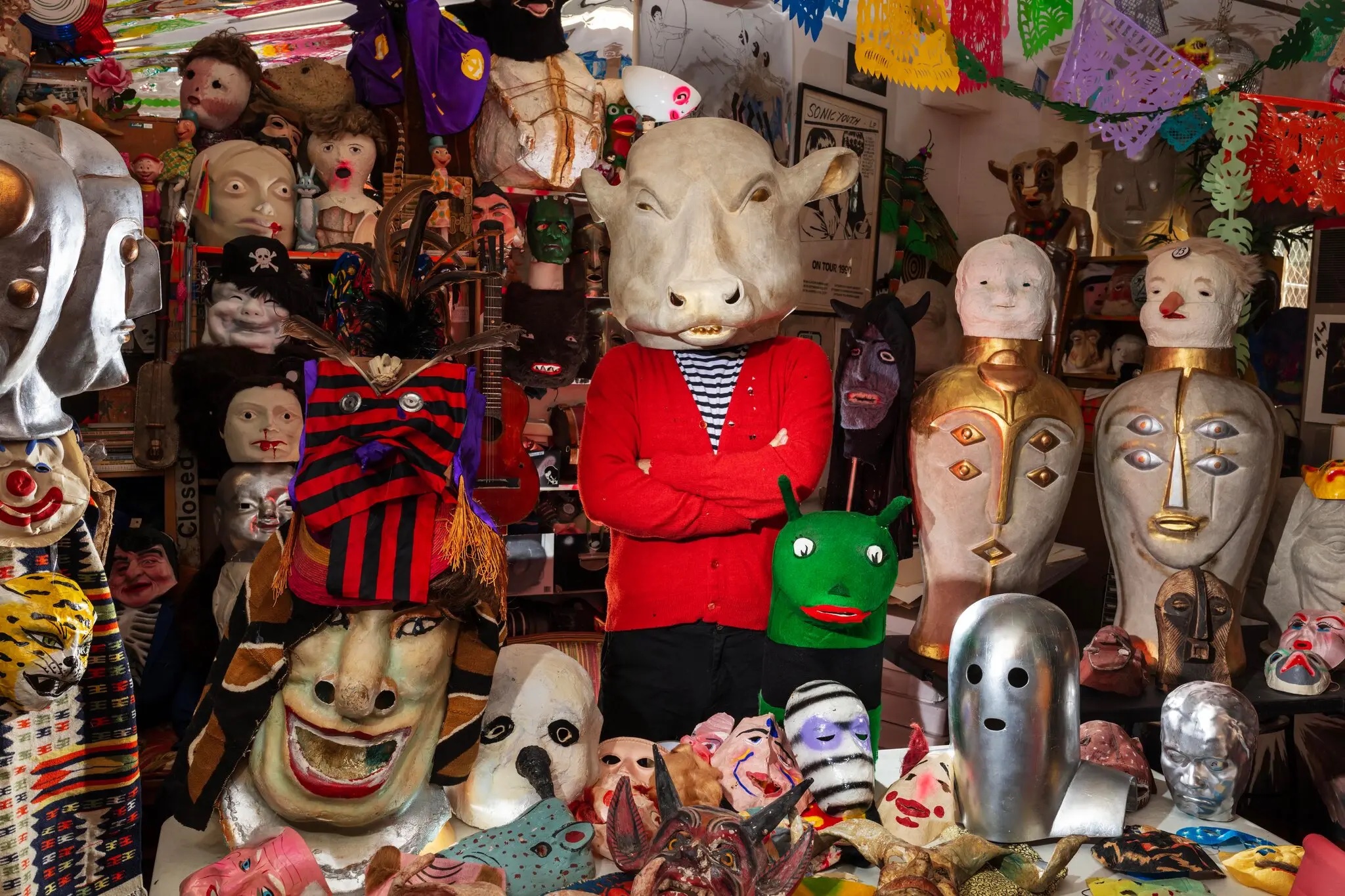 Marcel Dzama at his Brooklyn studio, wearing a papier-mâché mask of a bull that he made in 2013 based on a painting by the Dadaist artist Francis Picabia. Credit: Chase Middleton of NYT
Marcel Dzama had a big month with his incredible "To live on the Moon (For Lorca)" performance for the Performa Biennial. He spoke about the project with Artnet, and was also profiled by The New York Times about his unique mask collection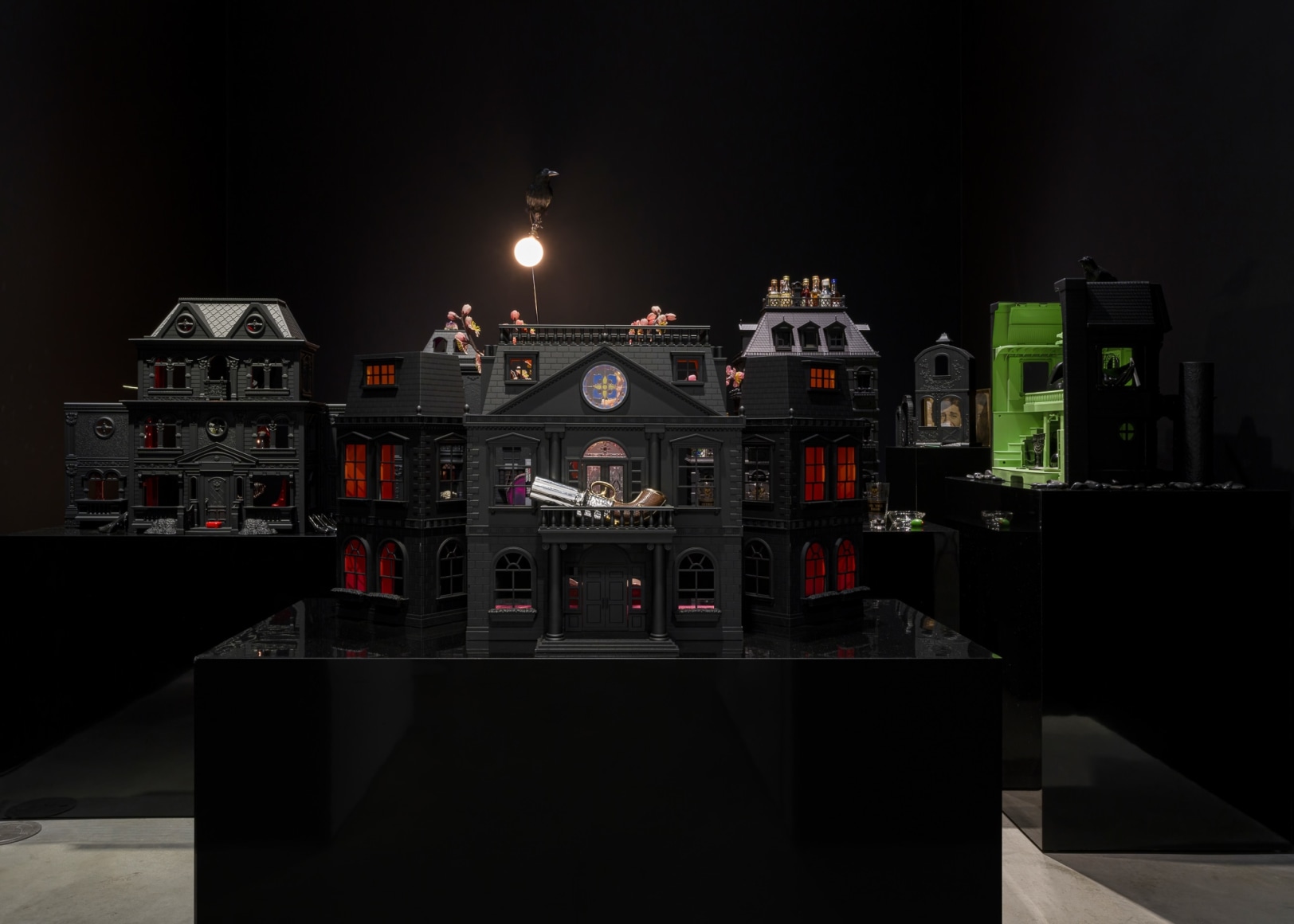 Exhibition view: Jonathan Horowitz & Rob Pruitt, Peacock Hill Houses, 303 Gallery, New York, 2023. Photo: Justin Craun
Jonathan Horowitz and partner Rob Pruitt's "Peacock Hill Houses" is on view at 303 Gallery through December 16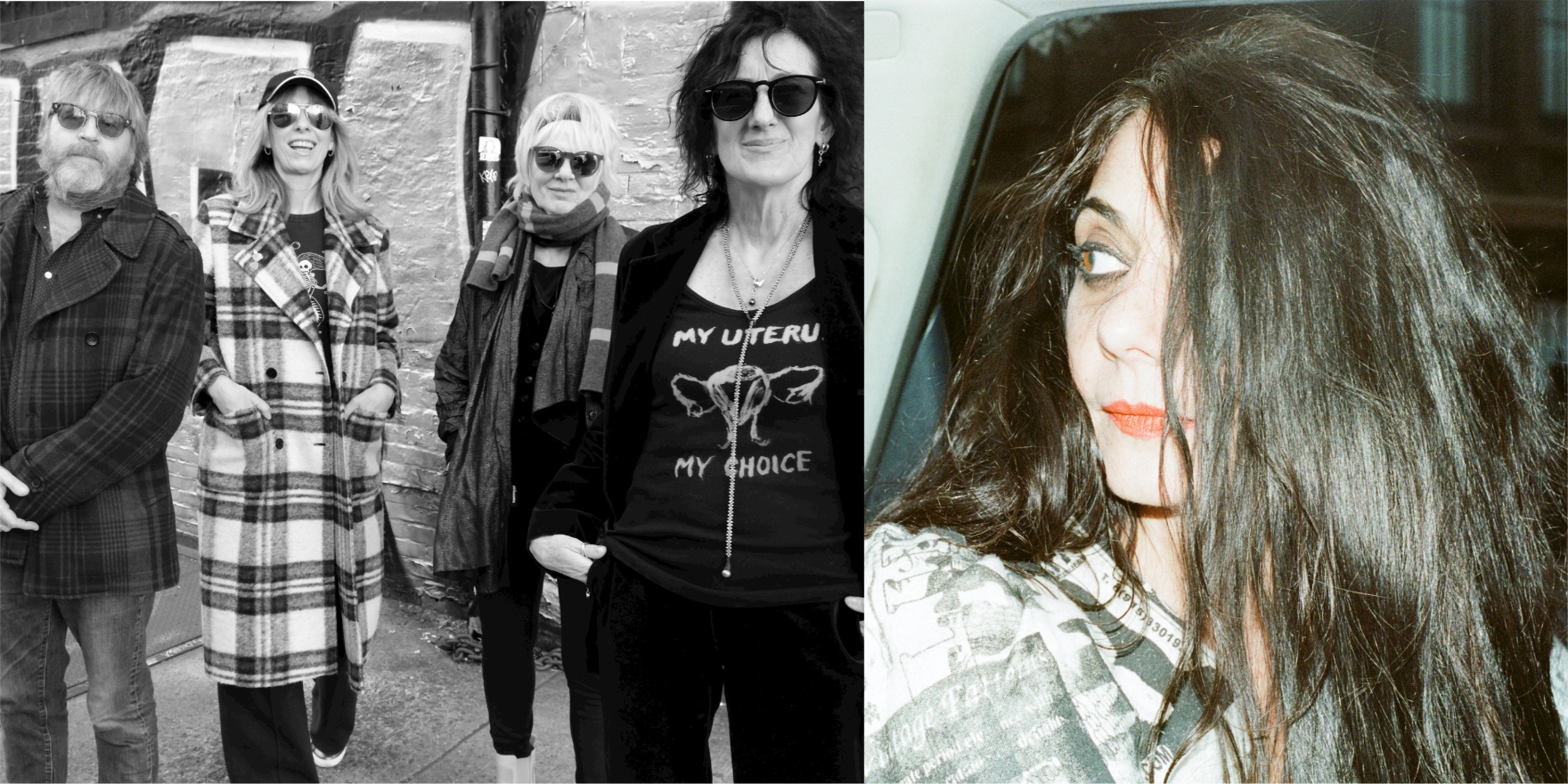 TalkHouse
Lizzi Bougatsos interviewed Bush Tetras band members Cynthia Sley and Pat Place for Talkhouse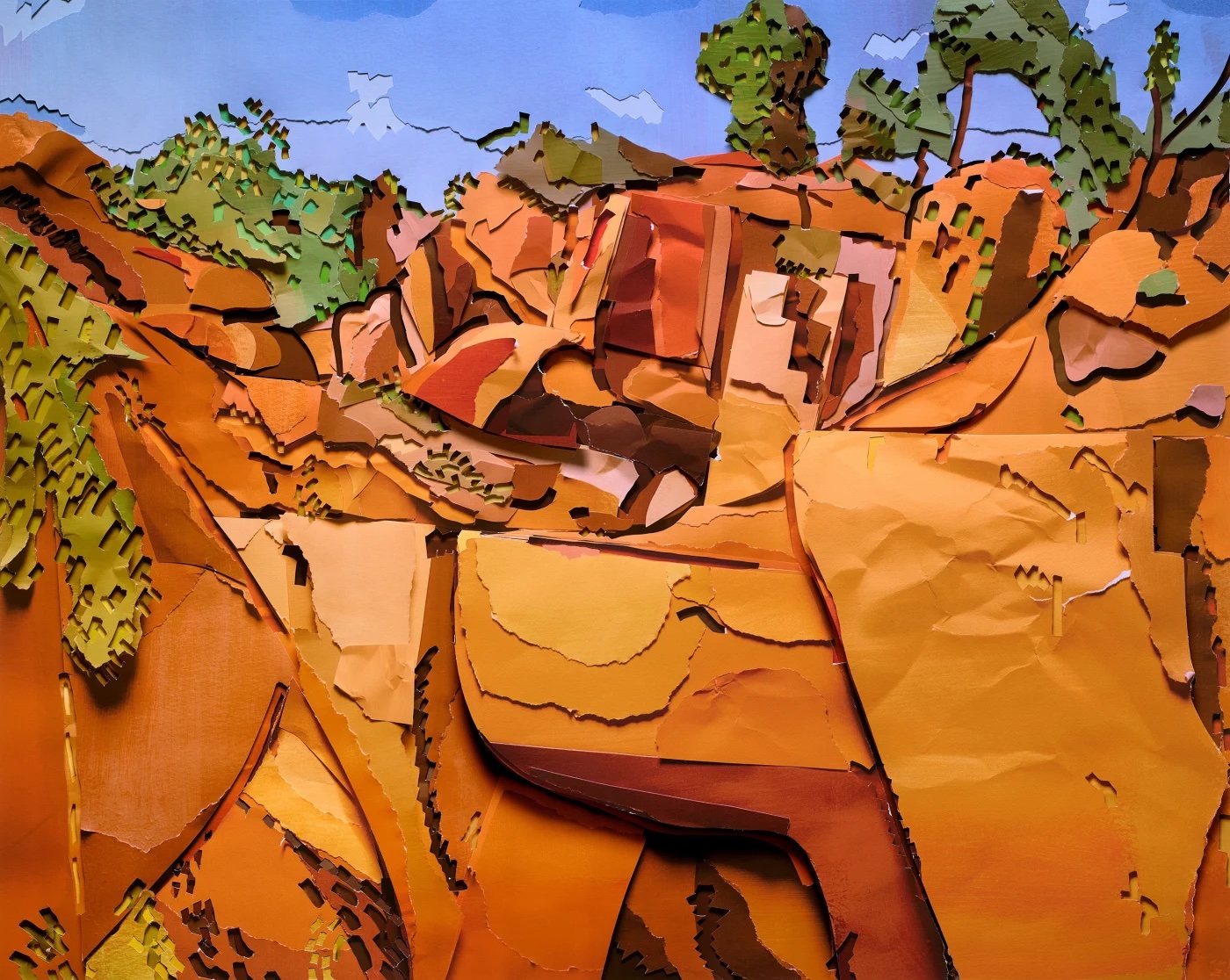 Vik Muniz, "The Quarry at Biémus, After Paul Cézanne (Surfaces)," 2023
Vik Muniz' solo exhibition, "Surfaces," is on view at Ben Brown Fine Arts Hong Kong through January 27
[caption id="attachment_5610" align="alignnone" width="500"]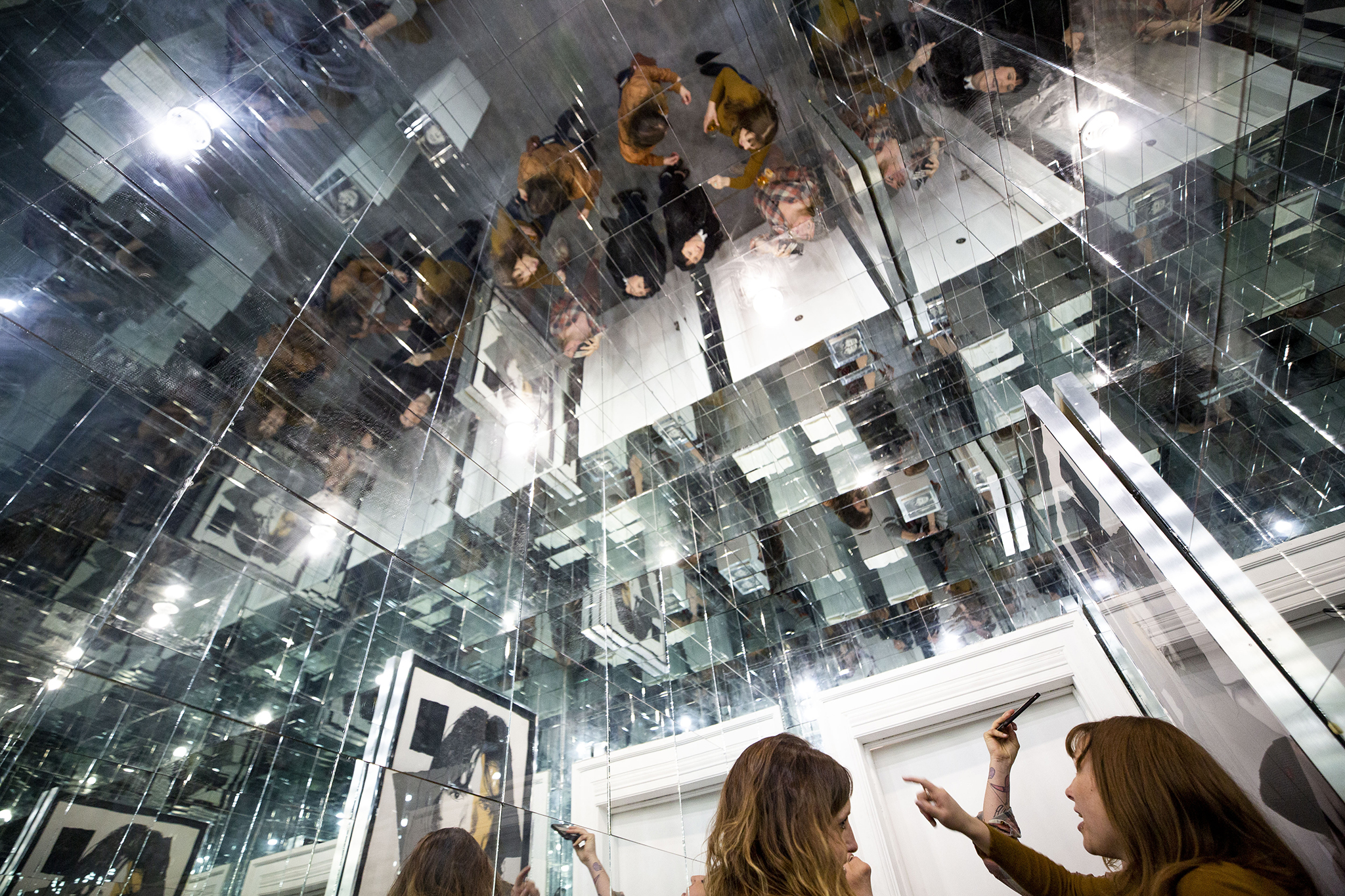 A shiny ceiling. The Dikeou Collection has re-opened for an exhibition of Devon Dikeou's work, Feb. 20, 2020. (Kevin J. Beaty/Denverite)[/caption]
Devon Dikeou's "Mid-Career Smear" at Dikeou Collection received a glowing shoutout from Travel Lens 
Stan VanDerBeek, Movie-Drome, , 1964–65.DIGITAL IMAGE © 2023 DEPARTMENT OF IMAGING AND VISUAL RESOURCES, THE MUSEUM OF MODERN ART, NEW YORK/ROBERT GERHARDT.
Johannes VanDerBeek and his sister Sara announce that the estate of their father, artist Stan VanDerBeek, will now be represented by Magenta Plains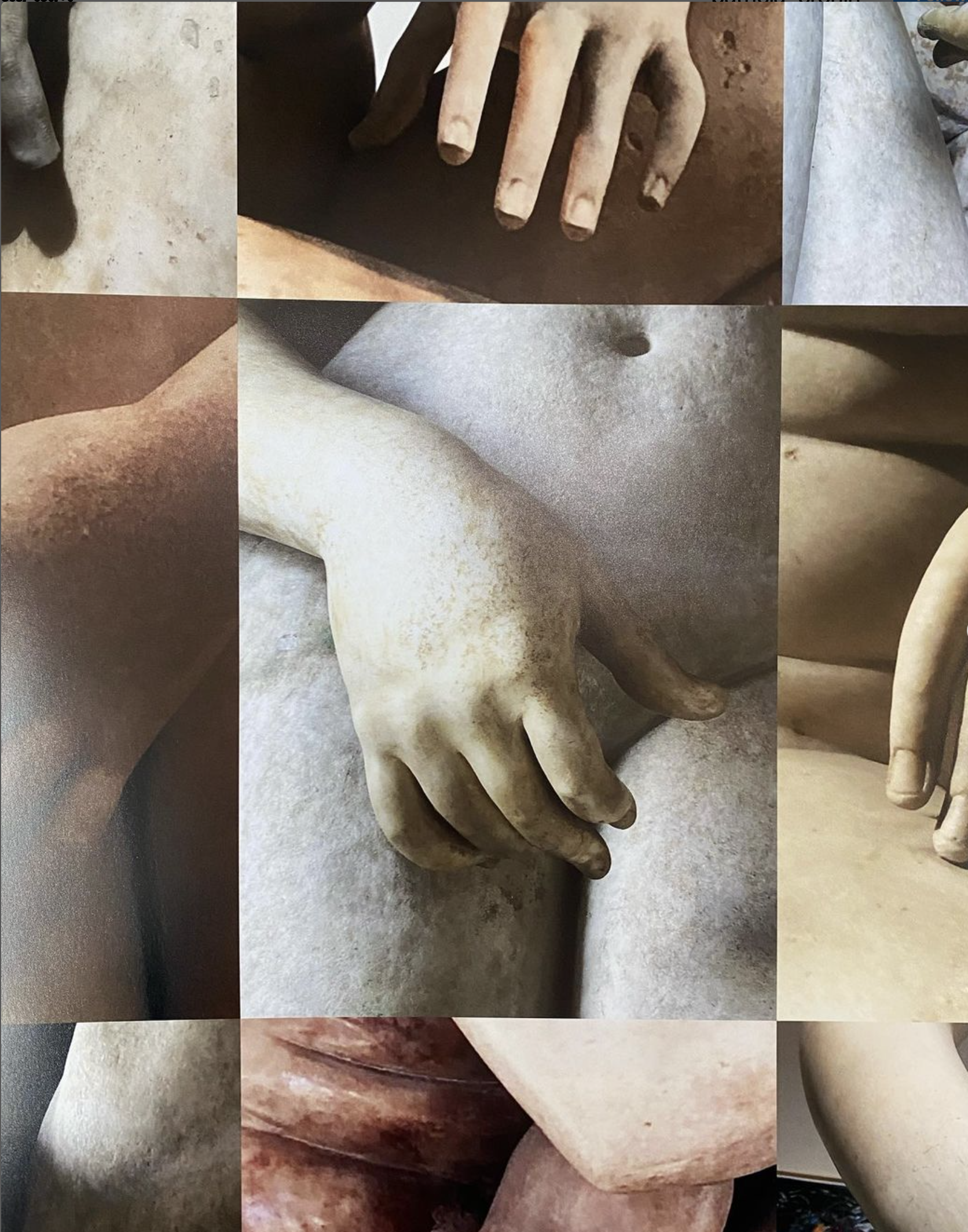 Patricia Cronin, "Aphrodite Genetrix," 2023, @patricia_cronin
Work by Patricia Cronin is on view in "Retinal Hysteria" at Venus Over Manhattan through January 13. Cronin also announced that she joined the board of the Carolee Schneemann Foundation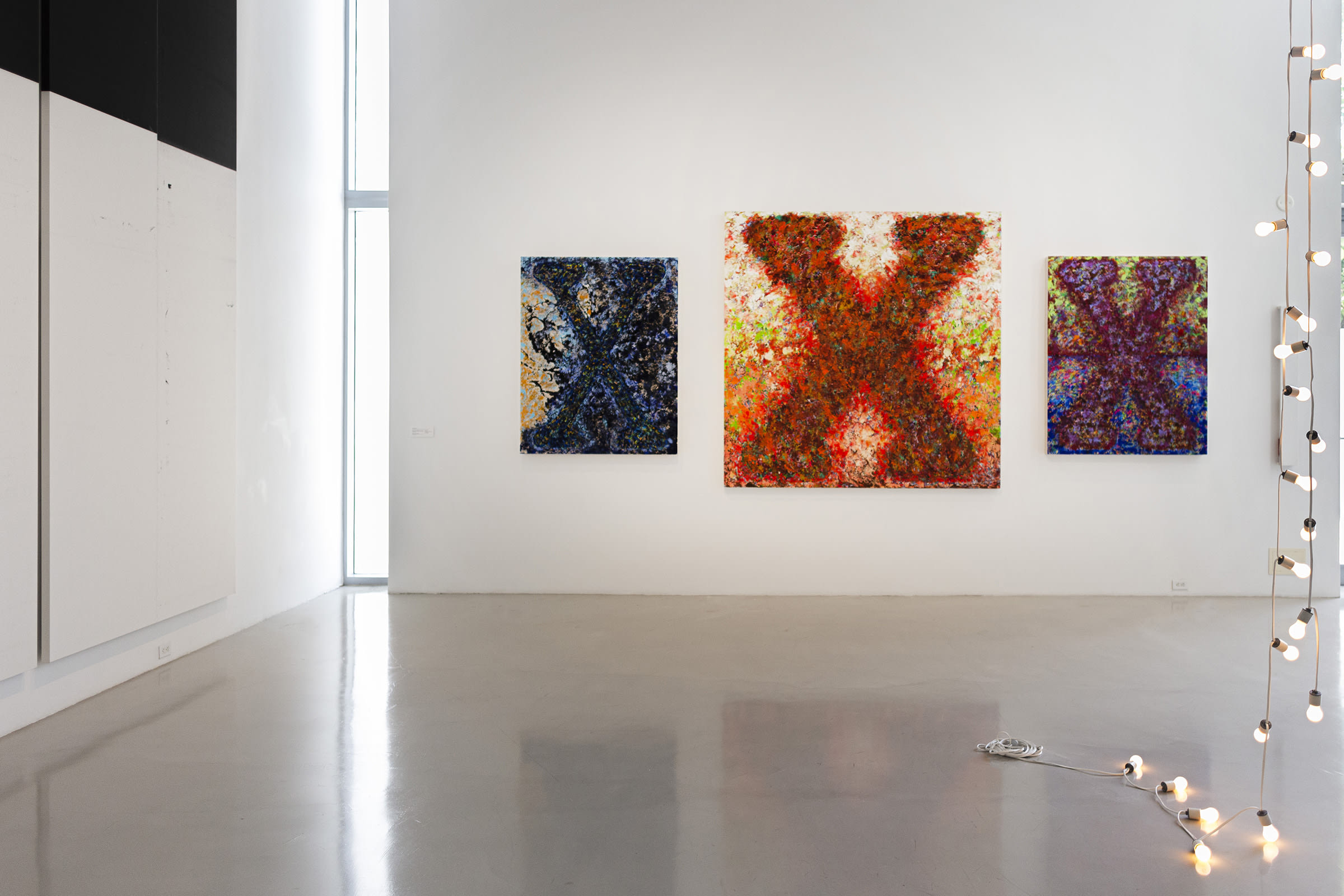 Installation view of 'House in Motion', de la Cruz Collection, 2023–24. Pictured, from left to right: Wade Guyton, Untitled, 2012. Vaughn Spann, Shadow in the Night (Blue Train), 2022; A House on Fire (Marked Man), 2023; and A Love like Dawn, 2022. Felix Gonzalez-Torres, Untitled (America #3), 1992. Courtesy of the de la Cruz Collection.
Work by Wade Guyton is on view in "House in Motion" at the de la Cruz Collection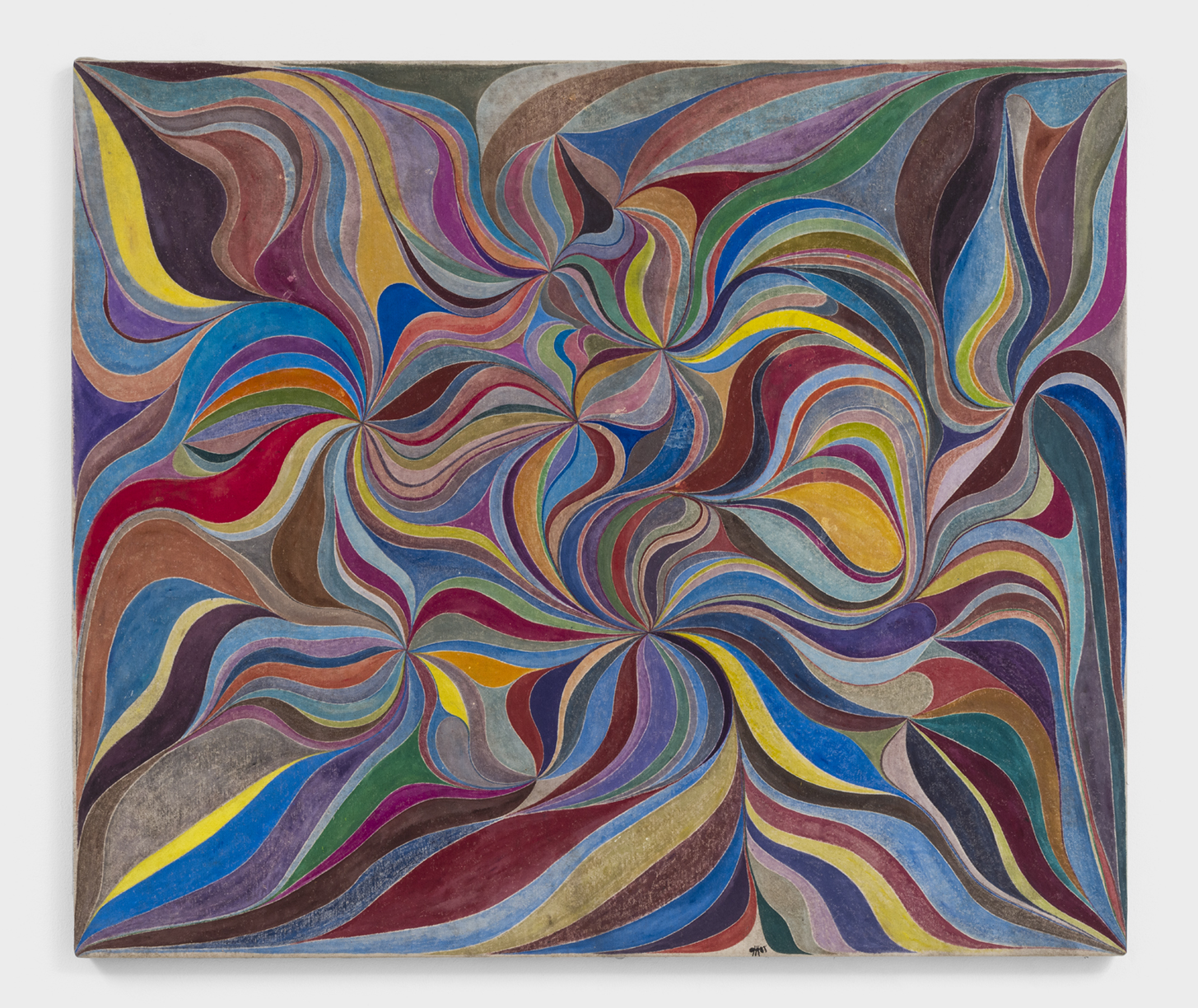 Chris Johanson, Untitled, 2023
Work by Chris Johanson is on view in "Piano Sale Going on Somewhere" at Michael Benevento through January 20
Drue Langlois, "Switching on the Endless Vomiter," 2023, @drue.langlois
Consider scooping up some artwork by Drue Langlois for your holiday gift exchange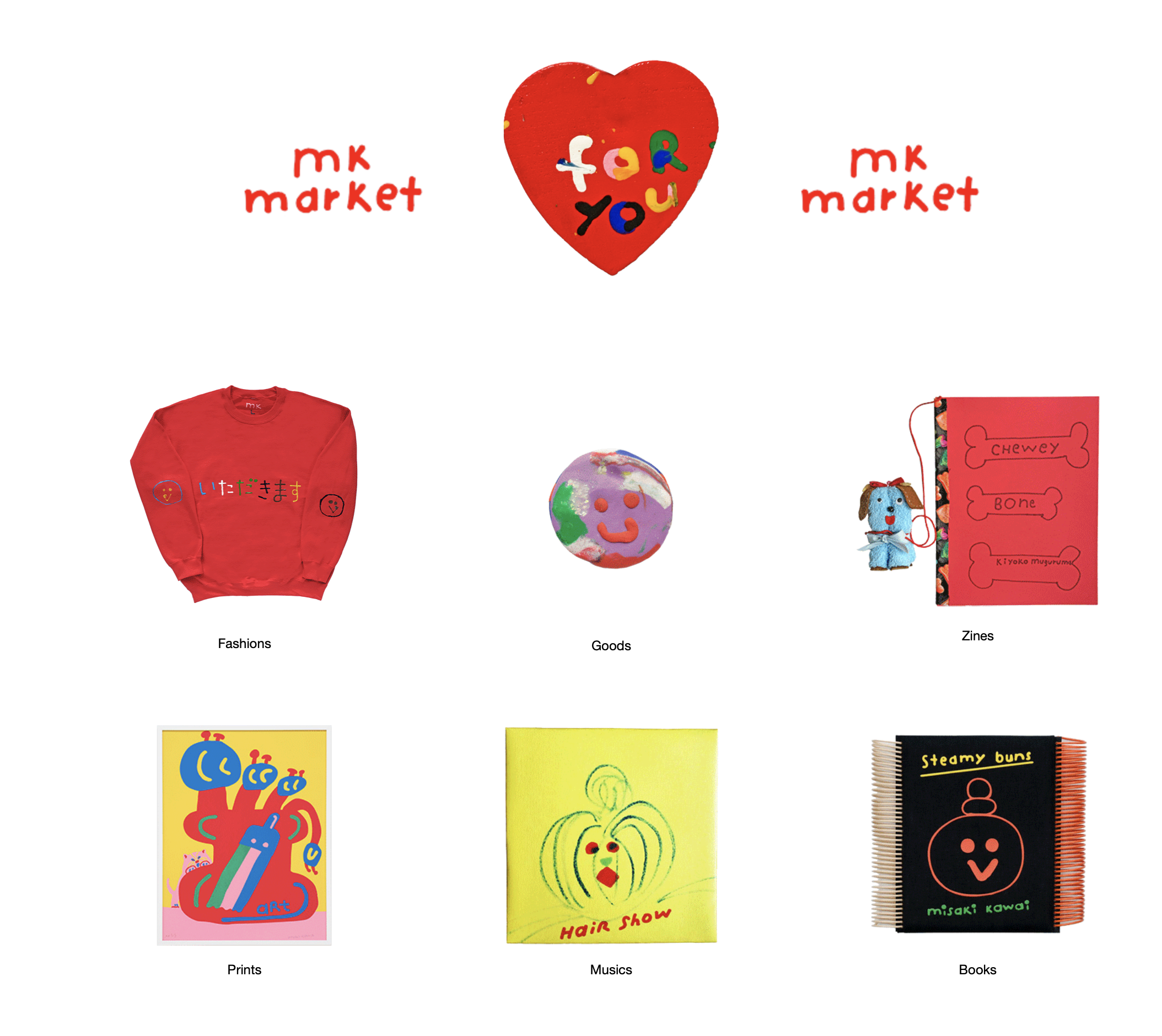 www.misakikawai.com
Misaki Kawai also has a fun shop full of goodies that would brighten up anyone's winter blues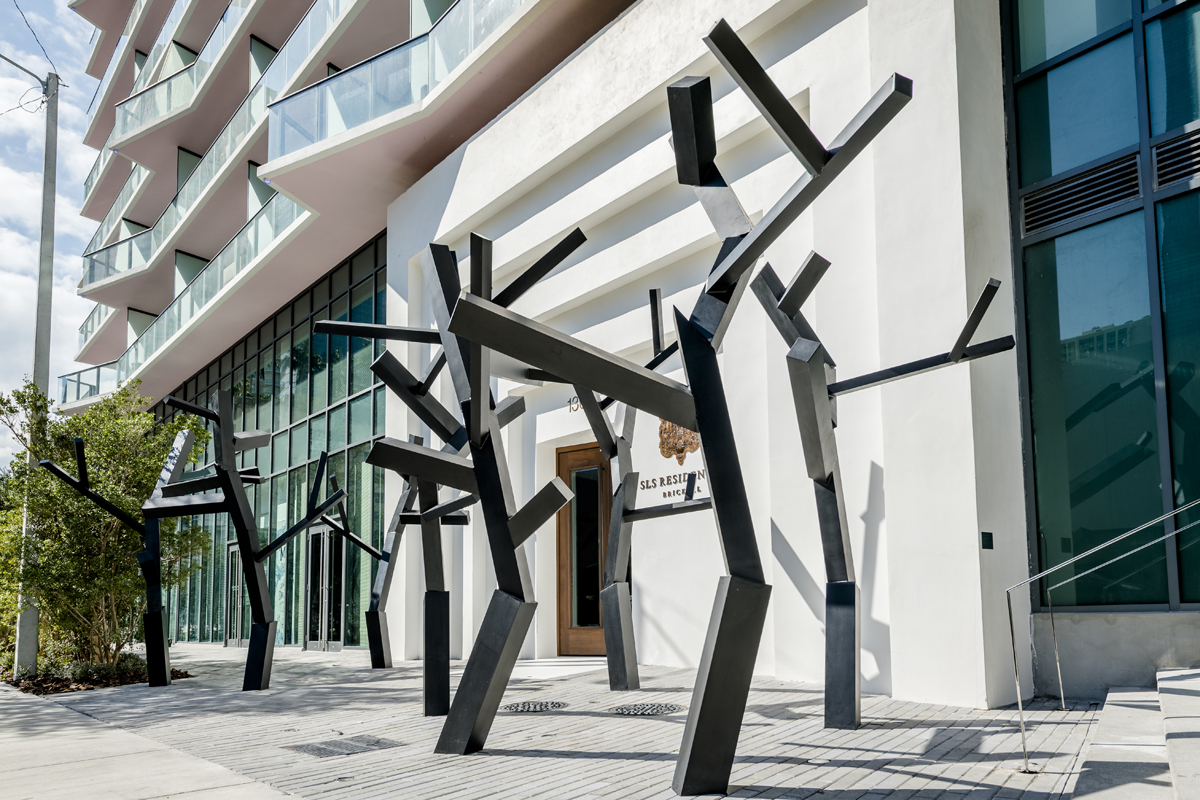 Ester Partegas, "Shadow of Another"
While at Art Basel Miami…. check out Ester Partegas' sculpture "Shadow of Another" at the SLS Brickell Hotel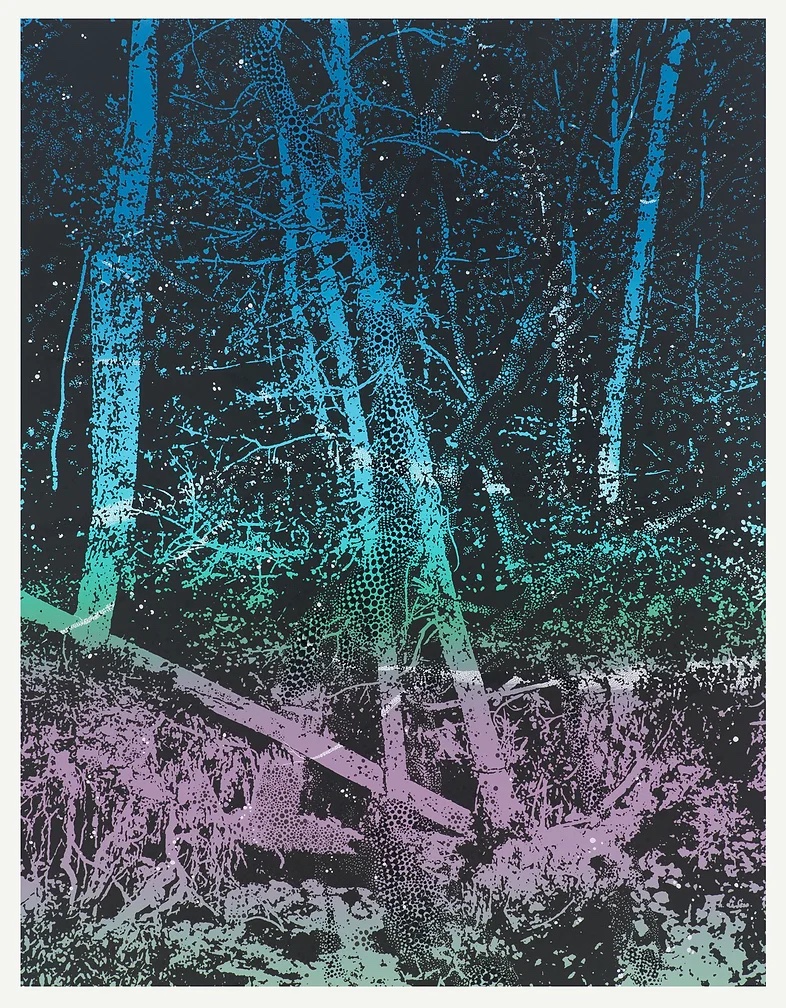 Sebastiaan Bremer, "The Sunken Forest," 2023
Work by Sebastiaan Bremer will be presented by Graphicstudio/USF 165 at the INK Miami Art Fair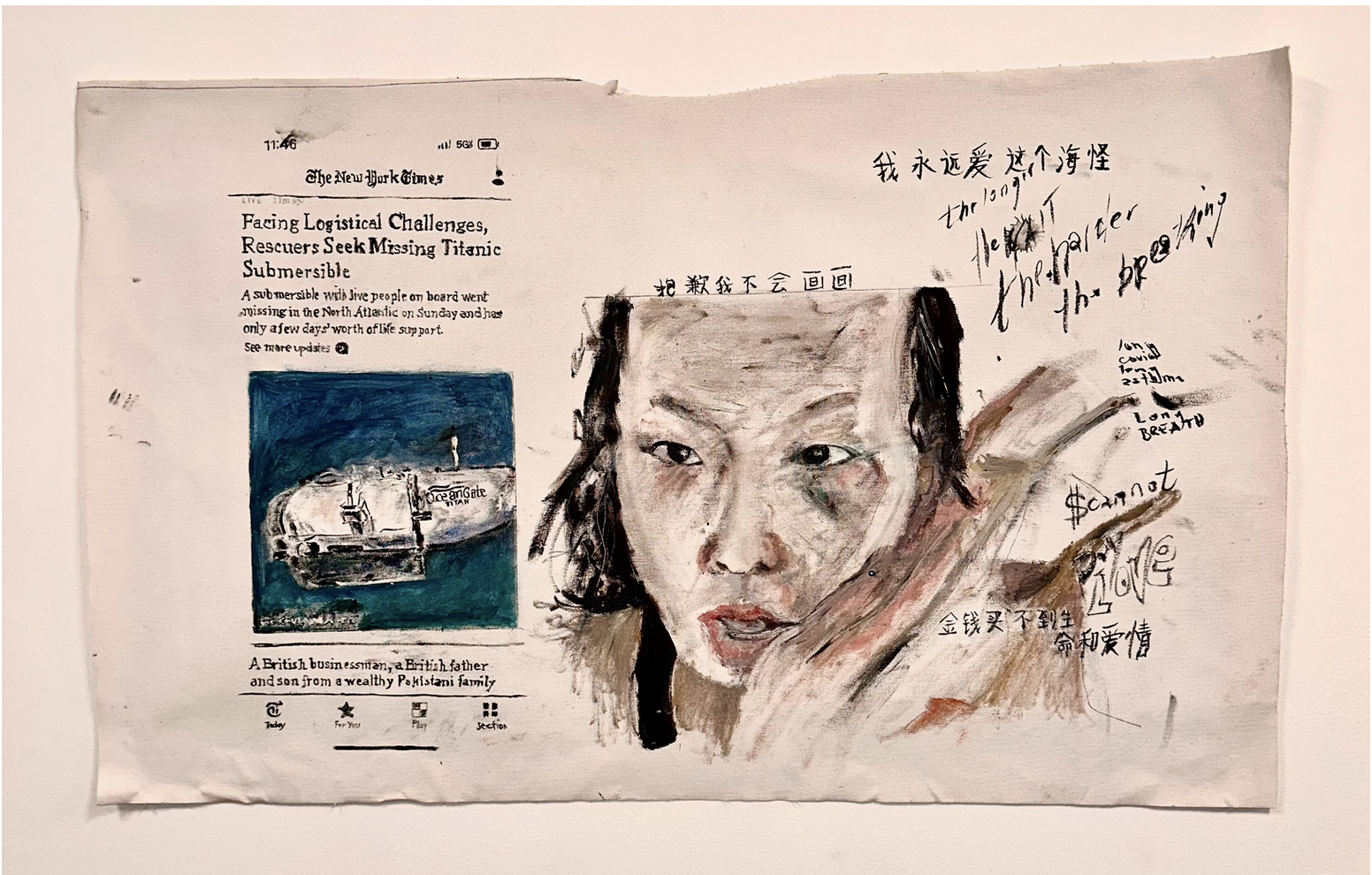 Rainer Ganahl, "Long Breat," 2023
Rainer Ganahl's recent solo exhibition at Charmoli Ciarmoli was noted as a Must See by Artforum