About
The Dikeou Collection is a Contemporary Art Collection in Downtown Denver that was established in 1998 by siblings, Devon Dikeou and Pany Dikeou. It is free and open to the public. Operating as an extension of New York publication zingmagazine, the Dikeou Collection features work of approximately 30 international artists. Devon Dikeou is an artist herself, the founder, editor, and publisher of zingmagazine, as well as a collector. Her interest in the platform of exchange between collector, artist, viewing context—museum, collection, gallery, magazine—and viewer engendered her artistic practice, zingmagazine, and the formation of the Dikeou Collection.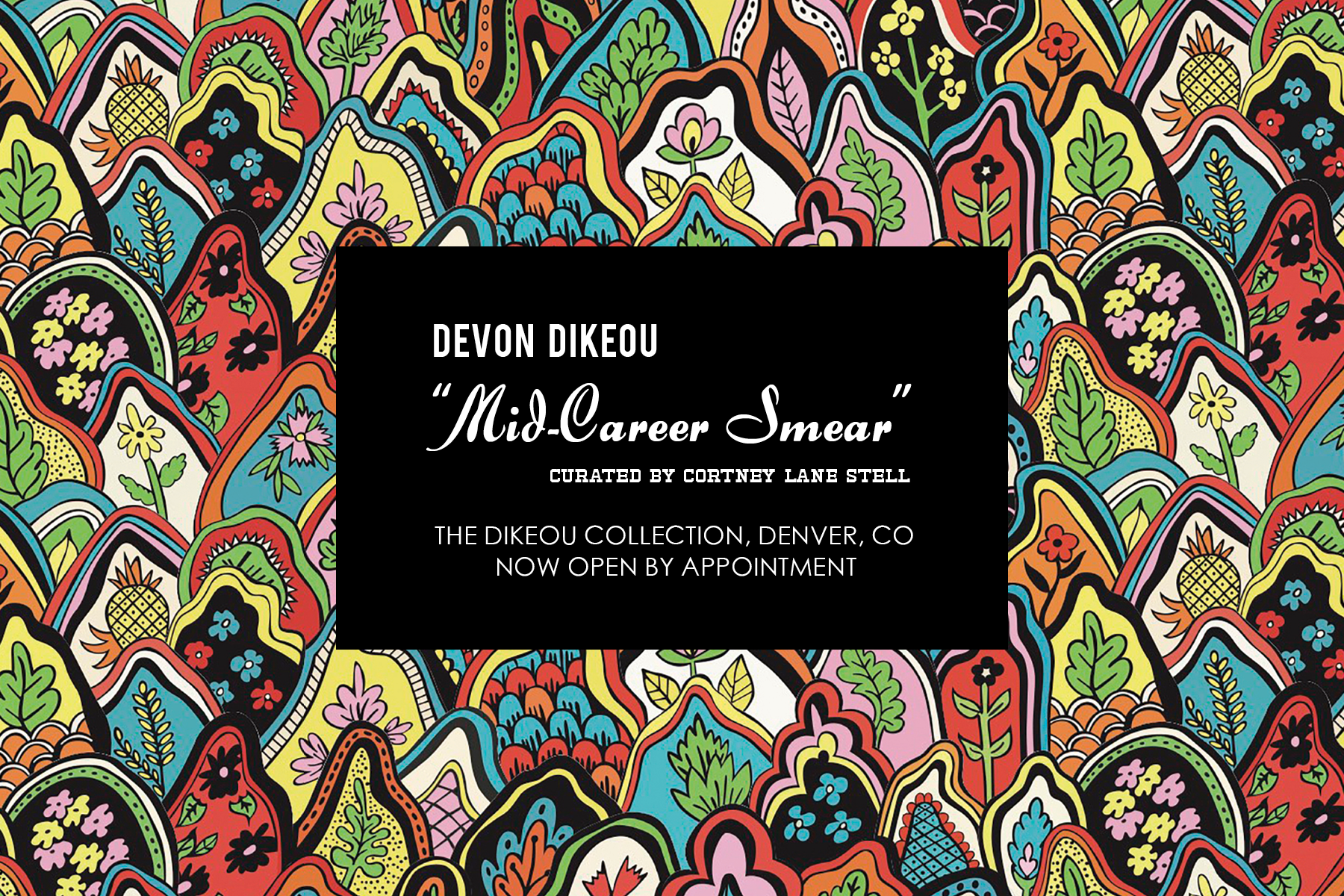 Devon Dikeou "Mid-Career Smear" curated by Cortney Lane Stell at The Dikeou Collection is currently open by appointment Wednesday-Friday, 11am-5pm.
Please note that the collection will be closed November 23-25 for the Thanksgiving holiday. 

If you have any further questions about your visit, please call us at 303-623-3001 or email info@dikeoucollection.org