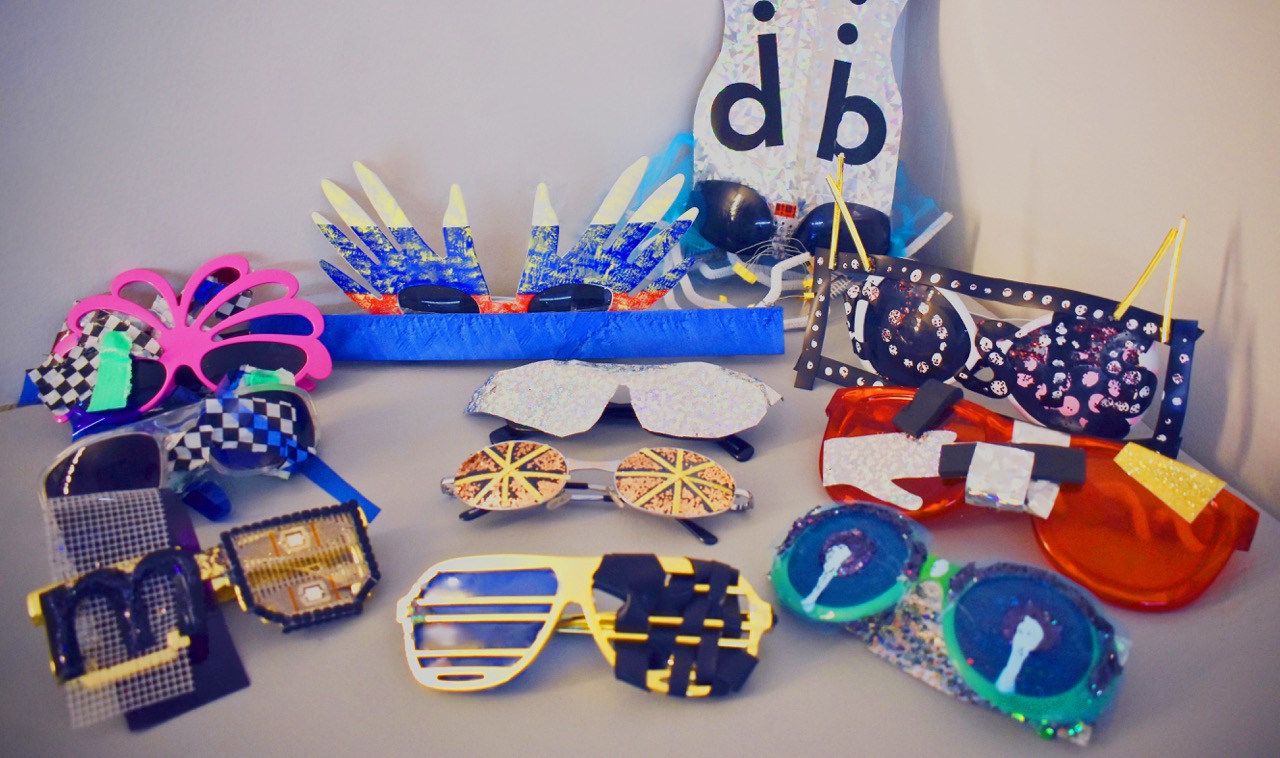 SUPASTORE HUMAN CUSTOM SUNGLASSES WORKSHOP
As part of SupaStore Human – We are the Product, Dikeou Collection will host a custom sunglasses workshop on Thursday, February 15 from 6-8pm at Dikeou Pop-Up: Colfax, 312 E Colfax Ave. The workshop is free to attend and materials as well as light refreshments will be provided.
Sunglasses feature prominently within SupaStore Human – We are the Product, as seen by the ones created by artists Paula Linke and Fiona Banner as well as by those who have participated in similar Supastore sunglasses workshops. Sunglasses are accessories that can be subtle like slick all-black Ray-Bans, or flamboyant custom specs sported by the likes of Elton John. They simultaneously conceal and reveal our identities to the public, making them tools that protect our eyes and our personas. For this workshop participants will be given a pair of sunglasses to customize with an assortment of craft materials and other accessories to create your own one-of-a-kind shades.
Dikeou Pop-Up: Colfax is currently exhibiting SupaStore Human – We are the Product, an installation presented by London artist Sarah Staton. Initiated in 1993, the SupaStore started as a DIY art sale experiment that has transpired at dozens of museums, galleries, and alternative venues over the years, most recently at Midway Contemporary Art in Minneapolis. Over three hundred artists, ranging from up-and-coming contemporaries, unknowns, and established artists have had a piece they created for sale at the SupaStore. SupaStore Human – We are the Product reflects how technology and automation has impacted social interaction, commerce, and manufacturing.
Dikeou Collection workshops are a great way for people of all ages to learn more about contemporary art and experiment with new creative processes. Workshops include a tutorial and presentation of the artwork highlighted that month.