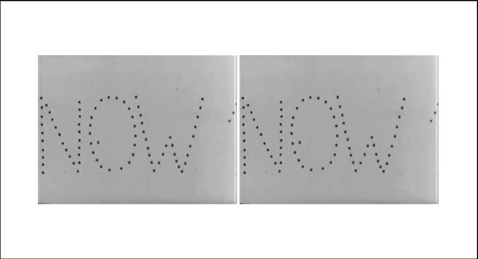 NOW! JOURNAL OF URGENT PRAXIS PRESENTED BY COLLECTIVE MISNOMER
The Dikeou Collection welcomes Collective Misnomer as they present Now! A Journal of Urgent Praxis. Residing at a crossroads between film journal and radical newsreel, Now! A Journal of Urgent Praxis foregrounds films and writings made in rapid yet eloquent engagement with the here and now of political and cultural life. In the age of YouTube, the radical newsreel awaits a spectacular, transformative re-birth. Now! is digital flint and steel.  It is important to note that urgency has nothing to do with "newness." There are urgent documents that have existed for hundreds of years or more. Urgency is defined by Now! in the simplest possible manner. Now! foregrounds work, new or old, that has an urgent value for the present moment. Work that needs to be seen, read, and confronted Now! This event is open to public and will take place on Friday, December 1 at Dikeou Pop-Up: Colfax, 312 E Colfax Ave. Doors open at 7:30 pm.
Work presented at this screening, made in the past three years, urgently responds to the murders of Michael Brown, Freddie Gray, Alton Sterling, Philando Castile, "Grab them by the Pussy", election discourse, the Standing Rock Sioux resistance, the white supremacist march on the University of Virginia campus, and peaceful protest of the anthem through taking the knee. This screening also functions a series of radical GIFS made in response to social and political actions, exploring a new form of rapid response and circulation. Artists presented include Travis Wilkerson, Alex Johnston, Margaret Rorison, Dan Albright, Kelly Sears, Jason Halprin, Irene Lusztig, Ryan Harper Gray, Vanessa Renwick, and Lydia Moyer.
Collective Misnomer is an artist run project focused on exhibiting contemporary time-based art (sound, video, performance) in Denver, Colorado. For more information visit their website.