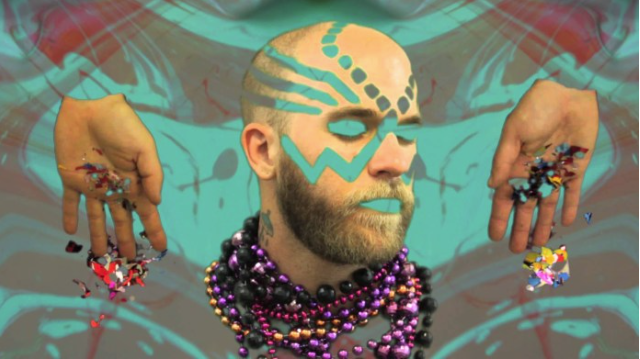 An Uncanny Wilderness Presented By Collective Misnomer
The Dikeou Collection is pleased to welcome Collective Misnomer as they present An Uncanny Wilderness, a solo screening of Tucson-based artist Nika Kaiser IN PERSON. This program of video works link folklore and the supernatural qualities of landscape to human experience. The screening will take place on Friday, March 10 at Dikeou Pop-Up: Colfax, 312 E Colfax Ave. Doors open at 7:30 pm. This event is open to the public.
 Nika Kaiser is a photographer, video and installation artist. Born in the desert of Tucson, Arizona, this native landscape informs her work as she combines ideas of psychological transformation, regional histories, folklore and environmental conservation.
Kaiser received her MFA from University of Oregon in 2013. Her work has been exhibited internationally, including shows at Bruce High Quality Foundation, Brooklyn, NY; Portland Museum of Modern Art, Portland, OR; Disjecta Gallery, Portland OR; Woodstock Byrdcliffe Guild, NY; University of Dubai, UAE; Museum of Contemporary Art, Tucson AZ; WNDX Festival of theMoving Image, Winnipeg, MB; Antimatter [Media Art], Victoria, BC; University of Rostock, GE. She has been the recipient of numerous awards, most recently the Pollock-Krasner Foundation Fellowship. She is an alumni member of the collective Ditch Projects in Springfield, OR and current member of the female video collective Ungrund. Her photographs and videos have been featured in Vice Magazine and on National Public Radio.
An Uncanny Wilderness Presented By Collective Misnomer

An Uncanny Wilderness Presented By Collective Misnomer

An Uncanny Wilderness Presented By Collective Misnomer

An Uncanny Wilderness Presented By Collective Misnomer

An Uncanny Wilderness Presented By Collective Misnomer

An Uncanny Wilderness Presented By Collective Misnomer

An Uncanny Wilderness Presented By Collective Misnomer